The Philippine president summoned the Chinese ambassador to Manila to convey his "serious concern" over Beijing's alleged aggressive acts against the Philippine Coast Guard and fishermen.
Amid tensions with Beijing in the South China Sea, Philippine President Ferdinand Marcos Jr. said Saturday that his country "will not lose an inch" of its territory, Reuters reports.
Marcos summoned the Chinese ambassador in Manila this week to convey his "serious concern"for the alleged aggressive acts of Beijing against the Coast Guard and fishermen of his country, which have fueled an old territorial dispute in that region.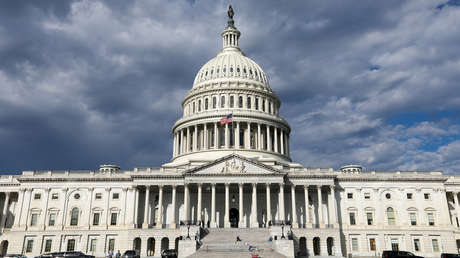 During a military event, Marcos denounced some "intensified geopolitical tensions" that," he said, "do not conform to the ideals of peace" of the Philippines and that "threaten the security and stability of the country, the region and the world".
"This country will not lose an inch of its territory. We will continue to defending our territorial integrity and sovereignty in accordance with our Constitution and international law. We will work with our neighbors to ensure the safety of our towns," he stressed.
laser attack
The Philippine Coast Guard reported that one of its vessels was attacked in early February in the South China Sea by a chinese military ship which, supposedly, temporarily blinded some of the crew with a laser. For its part, Beijing clarified that the Philippine vessel had entered Chinese waters and that his ship responded in accordance with international law.
The Philippines stepped up its Coast Guard presence in the disputed South China Sea earlier this month, deploying additional vessels and carrying out more incursions and overflights, wielding for this the protection of the maritime territory and of the country's fishermen. That decision was announced shortly after the signing of a US-Philippines agreementthrough which Washington obtained access to four additional military bases in the Asian country.
territorial dispute
Manila is essential in the American nation plans to deter Beijing, since among its five allies in the Indo-Pacific, it is the closest to Taiwan and the disputed Spratly Islands in the South China Sea. The US assured the Philippines that the mutual defense treaty covers that region and that any attack on Philippine ships or aircraft would provoke a response. However, Marcos considers that the alleged laser attack is not enough to invoke the agreement and that it would be "counterproductive".
Beijing's territorial claims in the South China Sea, through which some three trillion dollars a year in maritime trade transit and which has abundant hydrocarbon resources and fishing, have been the cause of tensions between the Asian giant and some other countries in the region, including the Philippines.
Source: RT