The Ethics Commission approved the measure against the parliamentarians by a large majority.
The Ethics Commission of the Peruvian Congress approved on Monday to open a preliminary investigation against 17 legislators, whose offices and residences were raided last Friday, as part of an investigation for allegedly favoring the ousted and imprisoned former president Pedro Castillo, in exchange for the award of contracts and tenders.
The measure received the endorsement of a majority of members of the commission (9 votes in favor and two abstentions). The Prosecutor's Office is investigating an alleged criminal organization, in which parliamentarians from various parties, nicknamed 'The Children', would have voted at the time against a vacancy motion against Castillo – who ended up being dismissed and imprisoned – in exchange for benefits.
"All these events have generated obvious damage to the image of Parliament because it is an unprecedented event that discredits the institution," said the president of the commission, Karol Paredes.
🔴 #Live | With 9 votes in favor and 2 abstentions, it is APPROVED by a majority to initiate a preliminary investigation against 17 Congressmen, for allegedly having violated parliamentary ethics. pic.twitter.com/cvOXzYMLoQ

— Parliamentary Ethics Commission (@comision_etica) March 28, 2023
The decision does not affect former Prime Minister Betssy Chavez, whose residence was also raided last Friday in the same case, because she was already suspended from her position while the Prosecutor's Office investigates her participation in Castillo's attempt to dissolve Congress and for another matter. establish an emergency government last December.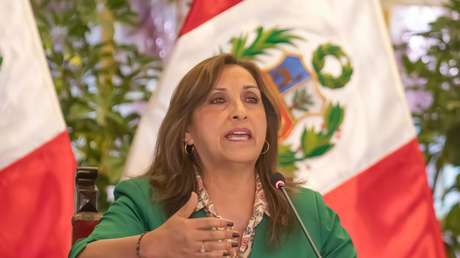 After the express dismissal of Castillo by Congress and the immediate investiture of Dina Boluarte as president, Peru is going through a political and social crisiswith massive protests throughout the country that have ended in clashes between protesters and the Police.
According to figures from the Ombudsman's Office, more than 60 people died in the framework of the demonstrations and more than 1,300 were injured.
This Thursday, Congress will vote in plenary if it admits to processing the request presented by left-wing parties to dismiss President Dina Boluarte "for moral incapacity", given the magnitude of the police repression.


Source: RT