Cristina Scuccia explained that "it was not easy" to end her religious life and that she even needed the help of a psychologist.
Cristina Scuccia, the nun who rose to fame in 2014 by winning Italy's 'The Voice' contest, has abandoned religious life and now works as a waitress in the Iberian country.
In an Italian television program, broadcast last Sunday, Scuccia, 34, revealed that "La Voz" led him to reflect on your life. He explained that "it was not easy" to leave the congregation and that he even needed the help of a psychologistbecause he was afraid of ending up under a bridge.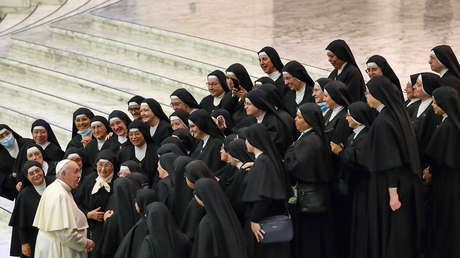 "I chose to follow my heart without thinking about what people would say about me. I jumped into the void"he said, clarifying that he continues to believe in God and that he does not intend to abandon the path of faith. "Sister Cristina is inside of me. I am who I am thanks to Sister Cristina," she commented.
"Today, however, I live in Spain and work as a waitress," she confessed, stressing that she is happy and that she is satisfied with her secular life. Scuccia also stated that he believes in love, but that at the moment it is not his priority. "You have to take care of yourself and love yourself before you can think about others. I changed the dress, but the essence remains the same," she concluded.
Source: RT