The nation is experiencing its worst home price slump in decades, erasing the outsized gains generated during the pandemic and negative interest rates.
The number of insolvent companies in Sweden has soared to the highest level in a decade, amid mounting pressure on construction companies from the continuing slump in the property market, Bloomberg reports.
In January, the number of Swedish companies that filed for bankruptcy reached 622, representing an increase of 47% compared to the same period of 2022, according to data from the UC credit reference agency. The Nordic country faces its worst house price drop in three decades. The situation has contributed to a rise in defaults in the construction sector, with 130 builders filing for bankruptcy last month.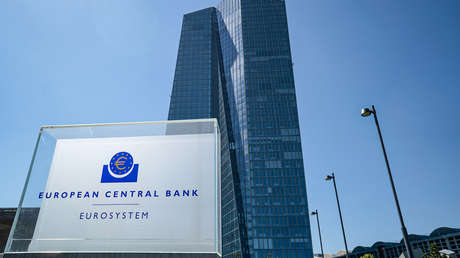 Home prices have fallen 16% from a peak in the first quarter of 2022, and economists They project that the decline will continue.spoiling the outsized profits that were generated during the covid-19 pandemic and negative interest rates.
Not an encouraging outlook
"During autumn [boreal]we saw bankruptcies in consumer-oriented businesses, such as retail stores, hotels and restaurants," recalled UC economist Johanna Blome. "We now see that the largest number [de colapsos] It is happening in sectors closely related to industry and long-term investments," he added.
It is estimated that this year housing construction will fall drastically by 44%, to 33,000 units. This industry is a key employer in the Scandinavian nation, with more than 350,000 of the 5.1 million employees working in the sector, according to official data.
A fall in construction could represent increased pressure for economic activitywhich is expected to continue falling this year after a contraction in the fourth quarter of 2022, representing a dilemma for the central bank Swedish country that seeks to control inflation by raising interest rates, but without causing excessive damage to the largest economy in the Nordic region.
Is negative interest over?
At the end of last year, the Swedish government announced that the country was entering a prolonged recession that could last until 2025. It is expected that in 2023 GDP will fall by 0.7%, while unemployment would rise to 7.8% and 8.2% in 2024. In December, year-on-year inflation in Sweden rose to 10.2%, driven by rising food and energy prices.
The Swedish central bank raised interest rates to 2.5% in 2022, when until the first quarter of last year the borrowing costs were negative. The financial entity is expected to raise its interest rate by half a percentage point next week, and to continue increasing it at a slower pace in April.
Source: RT