According to information from the Milenio newspaper, Semar plans to execute a plan that would entail an investment of more than 47.4 million dollars.
The Mexican Secretariat of the Navy (Semar) plans to strengthen its presence and operations in the state of Sonora, in order to combat drug trafficking and deal with organized crime organizations that operate in the northwest of the state.
According to information from the Milenio newspaper, Semar plans to execute a plan that will have an investment of 890 million pesos (more than 47.4 million dollars) to strengthen its operations in the municipalities of San Luis Rio Colorado, Puerto Penasco and Caborca.
The plan contemplates improving the infrastructure of the Sixth Naval Zone and acquiring a contiguous property of 72,000 square meters, as well as building naval facilities: accommodation, access booths, a heliport and a pier with the capacity to receive interceptor patrol type ships.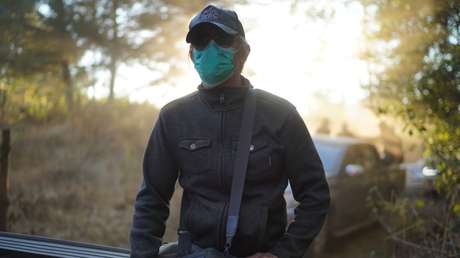 In a document consulted by the aforementioned newspaper, reference is made to the problem of the Sixth Naval Zone, in which there are "a reduced capacity of naval operations services".
Along with the Navy plan, Milenio published last December that the Secretary of National Defense (Sedena) plans to build facilities for a motorized regiment in Caborca, aimed at counteracting the deficit of the 45th Military Zone, located in Nogales.
Violence and drug trafficking in Sonora
Sonora has become an important territory for the transfer of synthetic drugs whose final destination is the United States.
The specialized site InSight Crime highlights the strategic geographic location of Sonora, where the port of Guaymas receives chemical precursors from Asia and benefits from having borders to the south with Sinaloa, the main synthetic drug-producing state.
The violence in Sonora could be explained by the territorial dispute between the Caborca ​​Cartel —an organization associated with relatives of the historic drug lord Rafael Caro Quintero— and the faction of 'Los Chapitos', as the faction of the Sinaloa Cartel is known, which is dominated by the sons of Joaquin 'el Chapo' Guzman.
Among the 50 most violent municipalities in Mexico during 2022, Caborca ​​and San Luis Rio Colorado stand out, according to a list prepared by analyst Diego Valle Jones, based on official information.
Caborca ​​registered 131 homicides last year, which represents a rate of 139.7 per 100,000 inhabitants. Meanwhile, San Luis Rio Colorado had 162 homicides, which is equivalent to a rate of 76.9 per 100,000 inhabitants.
Source: RT