In a joint statement, signed by Argentina, the US and Mexico, "the independence of the institutions" was praised.
The summary investigation carried out by the Congress of the Republic of Peru into the National Board of Justice (JNJ), which, ultimately, could conclude with the total removal of its members, continues to generate reactions. This time eight countries demonstrated.
The embassies of Argentina, Australia, Canada, the United States, Finland, France, Mexico and the United Kingdom issued a joint statement in which they did not explicitly mention the investigation into the JNJ, but support the independence of powers.
"As we mark the International Day of Democracy, we support the fundamental principles of democracy, including a vibrant civil society, the separation of powers and the independence of the institutions", they stated last Friday.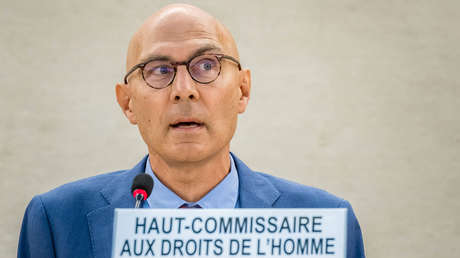 In their text, they also reaffirmed their "commitment to supporting democracy in Peru".
Previously, the United Nations System had expressed its "concern" about this measure. Then it was the High Commissioner for Human Rights, Volker Turk, who warned that "the investigation could impact judicial independence and the separation of powers."
"The statement is unacceptable"
On Sunday, parliamentarian Patricia Chirinos, author of the motion to investigate the JNJ, maintained that "the statement of eight embassies in Peru is unacceptable and should be rejected".
"The Foreign Ministry must summon the heads of mission immediately and express the discontent of the Peruvian State. The Government has the obligation to defend national sovereignty, as mandated by the Constitution," Chirinos wrote in X.
The statement of eight embassies in Peru is unacceptable and must be rejected. It is a complete interference in the sovereignty of the Peruvian State and constitutes a flagrant violation of article 2.7 of the United Nations Charter, Resolution 2625 of the UN itself and… https://t.co/OpnQiVSPvV

— Patty Chirinos (@PattyChirinosVe) September 17, 2023
Meanwhile, this Thursday the JNJ magistrates are scheduled to appear before the Justice and Human Rights Commission, as part of the process being carried out against them.


Source: RT