Now the request to prosecute the president goes to the Constitutional Court, so that it issues the preliminary opinion of admissibility.
This Monday, the Legislative Administration Council (CAL) of the National Assembly of Ecuador qualified and decided to admit for processing the request for impeachment of the country's president, Guillermo Lasso.
With five votes in favor and two abstentionsof the seven that make up the CAL, including the president of Parliament, Virgilio Saquicela, decided to move forward with the process and send the request for prosecution of the president to the Constitutional Court, for it to be reviewed by that instance.
These are just the first steps in a process that could take up to two months. The request for impeachment against Lasso was presented on Thursday of last week by legislators from various caucuses.
A day later, the CAL began its process, with a first discussion in which they did not reach any decision. That parliamentary body requested a legal report from the Legislative Technical Unit (UTL) and the document was received on the night of March 18, within the 24-hour period provided.
The UTL concluded that the impeachment request meets all the requirements and is duly substantiated. It recommended to CAL that the petition be "admitted for processing" and forwarded to the Constitutional Court.
the next steps
Once the application is sent to the Constitutional Court by the CAL, that institution has a period of six days to issue the preliminary opinion of admissibility.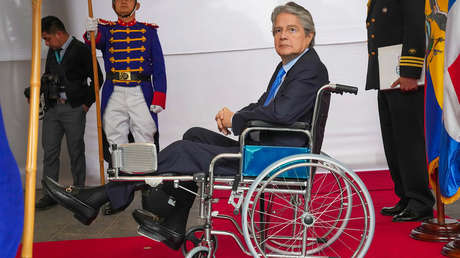 In the event that the Constitutional Court issues an opinion against, the case is archived; but if the ruling is admissible, the president of Parliament has a period of three days to return it to the CAL, which will send it to the Oversight Commission, an instance that must decide whether or not to recommend impeachment within 30 days.
When the report of the Oversight Commission is available, the head of Congress will convene the plenary session to carry out the prosecution. In the session, the president has the right to defend himself and to approve the motion of no confidence, a qualified majority (92 votes) must be obtained.
The request for a trial against Lasso, which the government has described as "another attempt at destabilization", was presented after the National Assembly approved a report on March 4 that recommends this process against the president for crimes against state security. and for the alleged commission of omission of crimes of bribery, embezzlement and concussion, after an investigation into an alleged corruption plot in public companies.
This supposed network would be led by Danilo Carrera, Lasso's brother-in-law, and would operate mainly in the National Electricity Corporation (CNEL) and in the Electricity Corporation of Ecuador (Celec); although it would also have extended to Petroecuador.
Also, according to investigations, the Ecuadorian government would have an alleged connection with drug trafficking, specifically with the Albanian mafia.
Source: RT