The necropolis was established in 1927 in France after the first wave of Russian immigration.
The authorities of the French commune Sainte-Genevieve-des-Bois, in the Essonne department, they have refused to accept money from Moscow for renovation and maintenance from the Russian part of the local municipal cemetery, which could be related to Russia's military special operation in Ukraine, reports Le Monde newspaper.
Since February of last year, the paths of the largest Russian cemetery abroad, which accounts for 62% of the site's surface, have been left deserted, like the picture of a little-traveled forest.
According to the newspaper, ivy climbs up Orthodox crosses, while the names of some of the 5,220 gravessurrounded by hundreds of pine, birch and fir trees, are barely legible due to the vegetation that covers them.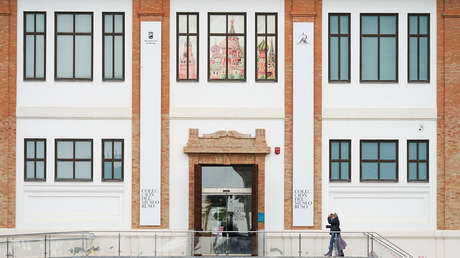 the necropolis was established in 1927 after the first wave of Russian immigration arrived in France and, according to public records, about 15,000 people, among them prominent representatives of the Russian emigration, have been buried there ever since. However, since 1960 the local authorities have constantly raised the demolition of the cemetery.
Nathalie Mougeot, whose mother is buried at the site, told the outlet that in recent months she has seen small signs on the graves with the message: "expired concession for renewal or abandonmentplease contact the town hall".
After signing an agreement with the town in 2005, the Russian government took over care of the graves of people buried there with absent families. However, all activities at the cemetery ceased following the start of the Russian military operation in Ukraine, the newspaper notes.
Notable figures buried in this cemetery include the writer Ivan Bunin, considered 'the last Russian classic' and winner of the Nobel Prize for Literature in 1933; the dancer Rudolf Nureyev; film director Andrei Tarkovsky; Prince Gueorgui Lvov, who held the post of Prime Minister of the Russian Provisional Government (1917); Orthodox theologian Sergei Bulgakov; the painter Konstantin Somov; the economist and sociologist Piotr Struve, the highest representative of 'legal Marxism', as well as various members of the tsar's family.
Source: RT