During a visit to an exhibition center in Moscow, the Russian president joked that he plays computer games Monday through Friday.
Russian presidential spokesman Dmitri Peskov said Wednesday that he does not know if President Vladimir Putin plays any video games.
"I am not aware of the president playing computer games. I have never seen or heard from him," Peskov said.
The Kremlin spokesman's statements came after Putin joked on Tuesday, during a visit to Moscow's Zotov Center, that he plays computer video games Monday through Friday.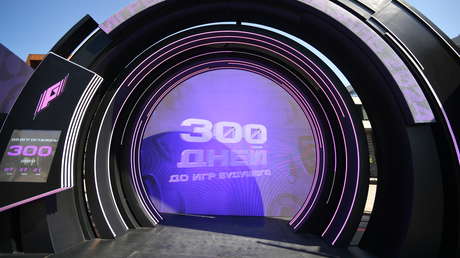 "Game [videojuegos]on weekdays," the Russian president responded to the head of the Industry Organization for the Development of the Video Game Industry, Vasily Ovchinnikov, who suggested that the Russian president barely has time to play on weekends.
In April of last year, Vladimir Putin expressed his concern about the popularity of video games among young people. "It is alarming that games are more in demand than books and music," Putin said, suggesting that games could be designed that deal with historical themes. "Think about it. This is not just a hobby for your peers, but a way, a development tool, that would be absolutely great," he concluded.
Source: RT