"We will all work and remain vigilant and focused to prevent these tragedies from happening again," Russian presidential spokesman Dmitri Peskov said.
The Kremlin spokesman, Dmitri Peskov, denounced that the actions of the kyiv regime killed a young family when they attacked the Crimean bridge early Monday, reports RIA Novosti.
"Of course, all the relevant services and bodies are working. We are aware of the insidiousness of the kyiv regime. Today the Kiev regime has killed a young family, to the parents of the young woman, and the young woman has been injured. And we have to talk about this so that everyone knows about it. All this is the work of the kyiv regime. And we will all work and remain vigilant and focused to prevent these tragedies from happening again," the spokesperson told reporters.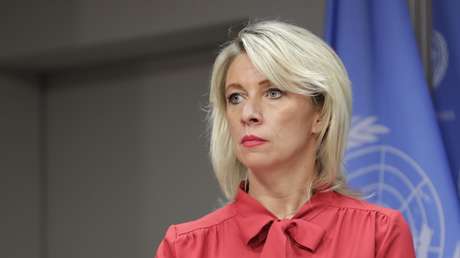 Earlier, the National Anti-Terrorism Committee revealed that Ukraine carried out this Monday a terrorist attack against the Crimean bridge with two surface drones, damaging a section of road. As a result, two residents of the Belgorod region were killed, and their 14-year-old daughter was injured.
has been opened a criminal case in relation to the event and the investigators are identifying the people involved in the organization and execution of the crime. Recently, the circulation of rail transport on the bridge has been resumed.
From Moscow they have not yet announced if there will be a concrete response to the attack on the Crimean bridge. However, Peskov noted that the ultimate answer will be achieve all goals of the Russian special operation.
What is known about the affected family?
A relative revealed to RBC that the couple was going on vacation to Crimea in two cars together with relatives. According to him, they decided to drive at night to avoid traffic jams.
At a certain point, the victims' car was left behind, while their relatives had already crossed the bridge. Around 3 in the morning, the relatives heard the first explosion, after which the lights in the area went out. After the second explosion, the passengers of the affected car stopped answering the phone.
An hour later, the surviving teenager answered a call from her aunt and said she was being taken to the hospital, the family of the victims revealed to the media. Currently, the minor, who was diagnosed with a closed head injury, is under medical observation and has not yet been informed that her parents died.
Source: RT