The new space telescope was able to show that the jet extended to a distance many times greater than the width of the satellite Enceladus.
NASA scientists operating the James Webb Space Telescope (JWST) captured Saturn's icy moon Enceladus sending a huge plume of steam into space. In addition to being the largest feather captured so far on that celestial body, the vaporous plume probably contains many of the chemical ingredients for life. The image, captured in November last year, has not yet been shared for dissemination.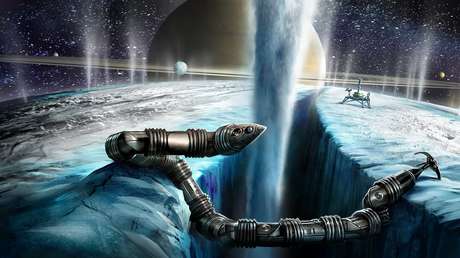 These watery bursts were first detected in 2005 by NASA's Cassini spacecraft. At that time, the device caught vaporous feathers shooting out of large lunar cracks called "tiger stripes." Its size was equal to the diameter of Enceladus, approximately 505 km. Webb observed the plume for only 4.5 minutesbut it was enough time to obtain valuable data.
So while it's not the first time scientists have observed Enceladus spewing out these jets, this time the JWST capture showed that the vapor plumes shoot much farther into space than previously thought. In fact, with the wider perspective and increased sensitivity of the new telescope, the jet could be seen to extend many times the width of the moon. "It is immense"recently commented the planetary astronomer Sara Faggi at a conference in Baltimore, collects Alexandra Witze in Nature.
Analysis of the content of these jets has revealed the presence of water vapor, ice particles, salts, silica, carbon dioxide, ammonia, methane and organic molecules. These are chemical components necessary for the development of primitive life, and some researchers have hypothesized that it is possible that some of these gases were produced by life itself that might be developing inside Enceladus.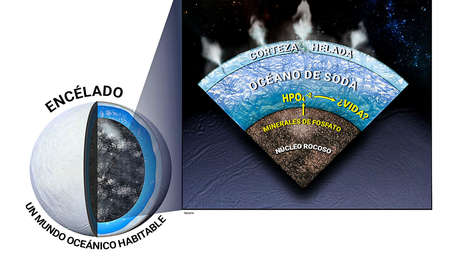 James Webb found a host of intriguing chemicals in the plume and possibly other compounds that could indicate geological or biological activity in the moon's ocean, Witze notes in his paper. According to Shannon MacKenzie, a planetary scientist at Johns Hopkins University (USA), the ice grains seen by Cassini in the vicinity of Enceladus are more likely to have high concentrations of organic particles.
Enceladus is completely covered in a thick layer of water ice, but it is speculated that a vast ocean is hidden beneath that frozen crust. Based on various experimental evidences, specialists believe that the water jets detected come from hydrothermal vents at the bottom of the ocean. In this context, NASA scientists discuss future missions to search for signs of life on the satellite.
Source: RT