The agency's director, Kristalina Georgieva, warned that the severe drought is undermining the performance of the South American country's economy and "significantly harming" its population.
The director of the International Monetary Fund (IMF), Kristalina Georgieva, recognized on Thursday the commitment of the Argentine government to "fine-tune its policies" to meet the goals set in the refinancing program for its debt with the agency, signed in March 2022.
In a press conference in Washington, Georgieva was asked if, taking into account that the Argentine elections are in October, the Peronist government of Alberto Fernandez will comply with the goals stipulated in the agreement.
"Argentina was affected by a severe drought that undermined economic performance" Kristalina Georgieva highlighted the "effort" of the Government in meeting the objectives of the program and recognized the "implications of this shock" in the country: "It harmed the population and the politicians". pic.twitter.com/iwDTDbmtei

— Short 🏆 (@somoscorta) April 13, 2023
Without directly referring to the electoral situation, the director of the IMF assured that she has "the commitment of the Government to continue refining the policies, in light of the conditions in which they find themselves."
"Let me acknowledge that, in the second half of last year, the Argentine authorities have directed efforts to develop prudent management and meeting goals of the program," he added.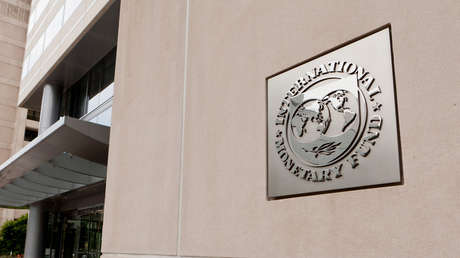 At the beginning of April, the IMF approved the fourth revision of the agreement with Argentina for the debt of 44,000 million dollars that the country maintains with the organization –contracted during the Government of Mauricio Macri– and authorized the disbursement of 5.4 billion dollars.
At the press conference, Georgieva also acknowledged that the severe drought suffered by Argentina, a country with a powerful agricultural sector, is undermining the performance of the economy and "significantly harming" its population. "That has complicated the work of politicians"said.
And he recalled that, in view of this situation, the IMF cut the objective of accumulating reserves in the Central Bank (BCRA) by 1.8 billion dollars for 2023.


Source: RT