If the eggs are incubated above 31°C, the hatchlings will be female.
Florida sea turtles are facing a gender imbalance: Scientists say the recent heat wave has made the sand on some beaches so hot that almost all turtles born in the last 4 years are female, The Guardian reports. .
The relationship of sex with temperature has been investigated for several years. The studies were carried out in different countries, including Australia, and not only with turtles.
Sea turtles, like some other species, such as crocodiles, depend on the temperature of the eggs. Females are born from a warmer environment and males from a cooler one.
"We don't have the male-to-female ratio necessary to be able to have successful breeding sessions," Melissa Rosales Rodriguez, a sea turtle keeper at the recently opened turtle hospital at Zoo Miami, told Reuters.
How does climate change affect the sex of turtles?
According to the US National Oceanic and Atmospheric Administration (NOAA), the sex of baby turtles is determined after fertilization, when the females bury their eggs in the sand to incubate them before hatching.
If the eggs are incubated at temperatures below 27°C, the hatched turtles will be male. If the eggs are incubated above 31°C, they will be female. At the same time, the frequent fluctuations in temperature between these two extremes generate the hatching of tortoises of both sexes.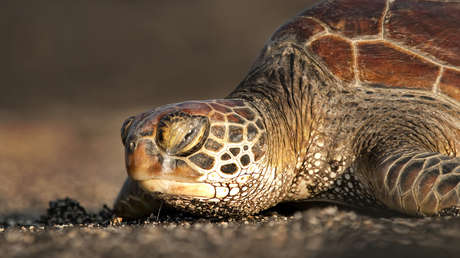 Probably 10% males is enough
It is common for a group of sea turtle nests to produce around 90% females, and evidence suggests that only a few males are needed to fertilize all the eggs, Lucy Hawkes, an ecologist at the University of Exeter who studies the phenomenon since 2007.
It's not clear what the "optimal" gender balance should be, the expert quoted by ScienceAlert said.
It is possible, for example, that "having many females could be an evolutionary adaptation to increase the population and prevent it from becoming endangered," Hawker concluded.
Source: RT