Adan Augusto Lopez Hernandez denied the departure of commissioner Francisco Garduno "as long as there is no legal provision that disqualifies him or subjects him to proceedings."
The head of the National Institute of Migration (INM) of Mexico, Francisco Garduno, will remain in office "As long as there is no legal provision that disqualifies him or subjects him to proceedings," according to the Secretary of the Interior (Segob), Adan Augusto Lopez, in conference from the Senate of the Republic.
After meeting with legislators from the pro-government bloc, headed by the Morena group in the upper house, the federal official responded to a series of questions regarding the investigation that is being followed after the fire that occurred on March 27 in an immigration center in Ciudad Juarez, Chihuahua, where 40 people died.
Lopez announced that the head of the INM —a body dependent on the Segob— "is going to wait for the results of the investigations", so for the moment he is followed by reporting on the status of immigration stationsparticularly that of Ciudad Juarez.
"I maintain communication with practically all federal government officials, including Francisco Garduno," said the secretary.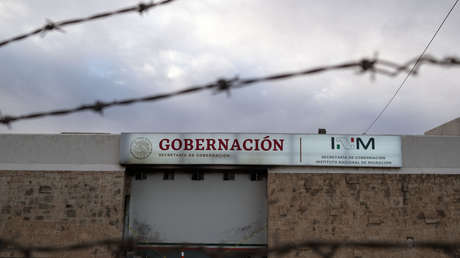 criminal process
On Tuesday night, the Attorney General's Office (FGR) reported that it will proceed criminally against Garduno, and against the INM official, Antonio 'N', who "incurred in alleged criminal conductby failing to comply with their obligations to monitor, protect and provide security to the people and facilities in their charge, promoting the crimes committed against migrants".
On the other hand, the head of Segob said he was willing to appear before the Senate of the Republic to report on the recent tragedy at the INM facilities, in case the plenary session of the upper house approves it.


Source: RT