On the list of lawmakers are former Education Secretary Gavin Williamson and former Prime Minister Theresa May, who may have had a conflict of interest.
More than 50 UK MPs secretly held stakes in listed companies, raising concerns about potential conflicts of interest, The Guardian reported on Sunday.
Under the rules of the British Parliament, MPs are not required to publicly disclose their holdings. However, they have to register with the agency if they own more than 15% of a company or a share value of more than £70,000 (about $89,000). According to the list published by the newspaper, most of the participations are below that figure.
The list includes energy companies like British Petroleum (BP), Centrica and National Grid, banks like Barclays, HSBC and Lloyds, pharmaceuticals like GlaxoSmithKline (GSK) or military contractors like BAE and Rolls-Royce.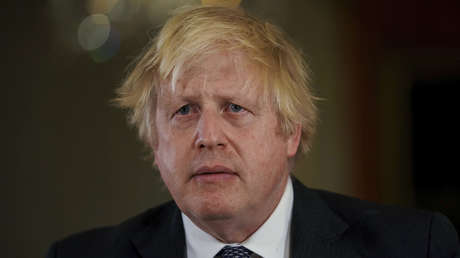 Lawmakers include politicians such as former Prime Minister Theresa May and former Education Secretary Gavin Williamson. May held shares in the oil giant BP while serving as home secretary, while her husband, Philip May, held stakes in BP, Centrica, Barclays and the telecommunications company BT. In this context, it is suspected that the former president may have had a conflict of interest for holding meetings with representatives of BT.
Meanwhile, transparency activists consider that the revealed facts "raise serious questions about vested interests in our democracy" and urge to change the rules of responsibility of legislators.
"If a member of Parliament owns shares in a company affected by legislation going through Parliament, there is inevitably a tension between protecting their financial affairs and promoting the public good," said Steve Goodrich, head of studies and research at the office of the non-governmental organization Transparency International. Likewise, he defended that revealing the data on the financial interests of the deputies is a "fundamental guarantee" against possible abuses of public office.
Source: RT