At the end of September, leaks were detected in Nord Stream 1 and 2 due to at least three explosions, which the authorities of several countries attributed to possible acts of sabotage.
German authorities doubt whether the Nord Stream 2 pipeline can be used for gas supply after explosions in September that fractured one of its lines, Der Spiegel reported on Thursday.
"It is very likely that the act of sabotage with loud explosions had a negative impact on both sections of the gas pipelineand therefore there is no longer basic technical capacity [para bombear gas a traves de el]", said the Federal Government in response to a parliamentary query by the leader of the Alternative for Germany (AfD) party, Leif-Erik Holm.
In addition, he recalled that the Nord Stream 2 gas pipeline is still has not received the necessary certification and could not get into operation.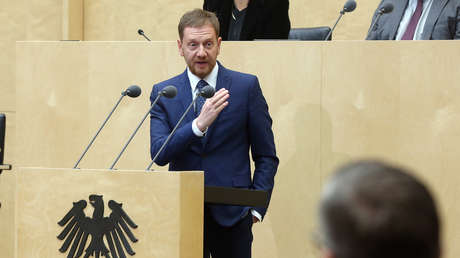 For his part, Holm, whose party strongly advocates the implementation of the Nord Stream and criticizes Berlin's policy to distance Germany from Russia in terms of energy, suggested that the government hopes that "the explosions have fixed gas supply problem through the North Stream".
The intact Nord Stream pipeline
However, the general director of the Russian state company Gazprom, Alexei Miller, stressed that there have been no leaks in the second line of the Russian gas pipeline Nord Stream 2 and that the supply through that pipeline can begin immediately if it receives the corresponding certification. by Germany.
Russian President Vladimir Putin also pointed out that, if there was political will on the part of the EU, a common agreement could be reached to supply Russian gas through the line intact.
In this context, Putin stressed that Moscow does not hinder the possibility of supplying its energy resources to Europe and is even ready to provide additional volumes during the fall and winter.
The emergencies in the Nord Stream 1 and Nord Stream 2 gas pipelines were declared on September 26. Gas leaks were detected in the sea due to at least three explosionswhich the authorities of several countries attributed to possible acts of sabotage.
According to Russian President Vladimir Putin, behind these attacks is someone "capable of technically organizing the explosions and who has already resorted to this type of sabotage, and was caught red-handed, but went unpunished." The president also indicated that now the US "can supply energy resources at higher prices." "As they say in respectable companies, 'highly likely' (in Spanish, 'highly probable'), everything is clear, it becomes clear who is behind this and who are the beneficiaries", he added.
Source: RT