The clemency petition review process, which focuses on the defendant's mental health issues and traumatic childhood, is still ongoing.
Amber McLaughlin, accused of killing her ex-girlfriend in 2003, could become the first transgender woman executed in the United States, reports ABC.
The process is expected to take place this Tuesday. through injection lethalunless Missouri Governor Mike Parson grants clemency.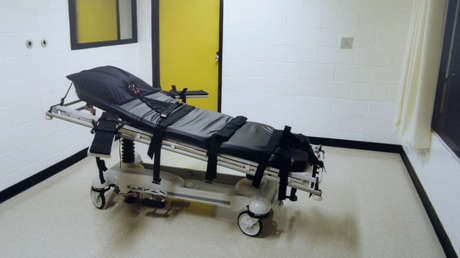 The clemency petition focuses on McLaughlin's troubled childhood and mental health issues, which suffers from depression Y has attempted suicide several times. It is reported that when she was a child she faced several traumatic moments, for example, one of her foster parents rubbed feces on her face. Also, her adoptive father used a stun gun on her.
Additionally, Amber was diagnosed with gender dysphoriaa deep feeling of discomfort that can occur when one's biological sex does not match a person's gender identity.
However, his lawyer, Larry Komp, said Monday that McLaughlin's sexual identity "not the main focus" of the leniency request. "We think Amber has shown incredible courage because I can tell you there is a lot of hate when it comes to that issue," he added.
Before his gender change, McLaughlin was in a relationship with Beverly Guenther, whom he murdered on November 20, 2003, reports CBS. According to reports, he often waited for her partner in the building where he worked. Later, Guenther even obtained a restraining order, and officers occasionally escorted her to her car after her work.
The day the crime occurred, the victim did not return home and her neighbors called the police.
When officers went to his office building, they found a broken knife handle near his car and a trail of blood. A day later, McLaughlin told officers where he dumped Guenther's body, and it was later determined that the woman had been raped and stabbed to death.
On June 5, 2006, McLaughlin was found guilty of three counts: first-degree murder, forcible rape, and armed criminal action, according to The Sun. While in prison, the shooter transitioned from a man named Scott to a woman named Amber.
The only woman executed in Missouri has been Bonnie B. Heady, who died in 1953 in a gas chamber for kidnapping and killing a six-year-old boy. Overall, nationally, 18 people were executed in 2022.
Source: RT