This powerful weapon has successfully passed the tests of its key components, including its nuclear reactor.
The first batch of the innovative Poseidon underwater drones has been manufactured and Russia's Begorod nuclear submarine, designed specifically to carry them, "will receive them soon," a source close to the Russian Defense Ministry told TASS on Monday.
The interlocutor assured that the tests of the "main parts of the Poseidon" were successfully completed, including those of the nuclear reactor. In addition, TASS reported on January 10 that the Belgorod submarine had finished a series of firing tests with a prototype of this nuclear torpedo.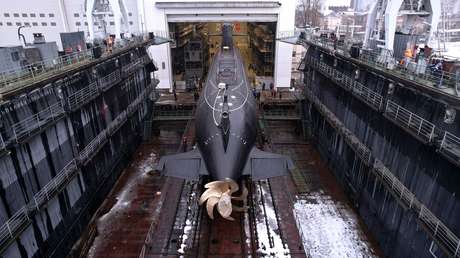 After undergoing tests, the Begorod joined the Russian Navy on July 8, 2022. The submersible is the first carrier of Poseidon torpedoes.
The name Poseidon was awarded to this weapon in 2018, following a vote on the Russian Defense Ministry website. Previously known by its codename Status-6 and NATO designation Kanyon, the underwater drone is nuclear-powered and can carry a thermonuclear charge of up to 100 megatons.
The Belgorod could carry up to six torpedoes of this class.
Source: RT