The measure has the objective of "mitigating the effects" of the banking crisis for households and companies.
The Federal Reserve, the Bank of England, the Bank of Canada, the Bank of Japan, the European Central Bank (ECB) and the Bank of Switzerland agreed last Sunday to increase the flow of dollars to the global financial system through swap line mechanisms. ' (money exchange agreements between two central banks).
According to a joint statement, the measure "serves as an important liquidity support to ease tensions in global financial markets, thus helping to mitigate the effects of these tensions on the supply of credit for households and companies." The operations begin this Monday and will last until the end of April.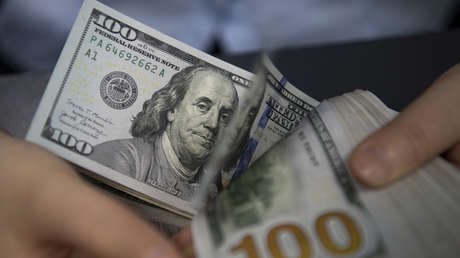 Expert Comments
For the ECB and the Bank of Switzerland, liquidity injections are very necessary, said Alicia Garcia Herrero, chief economist for Asia-Pacific at investment bank Natixis SA, quoted by Bloomberg. In addition, she maintained that although in 2008 the Federal Reserve took a long time to respond to the situation, in March 2020 and in 2023 it was faster.
Meanwhile, Hirofumi Suzuki, an analyst at Sumitomo Mitsui Banking Corp., said "central banks and authorities were right to take quick action before Asian markets opened." "However, these measures alone cannot erase the concerns of the markets. A key event is obviously this week's Federal Reserve meeting. Market players will be attentive to how the currently destabilized financial markets, affect the pace of rate hikes [de interes]", he added.
On March 10, the US banking system experienced the biggest bankruptcy since the 2008 financial crisis: Silicon Valley Bank (SVB), the 16th-largest bank in the country, collapsed after depositors, mostly linked to the technology sector and venture capital-backed companies, withdrew their money as concern about the crisis spread within the entity.
Two days later, regulators closed the SignatureBankbased in New York, due to systemic risks and in order to avoid contagion in the sector.
Last week Credit Suisse, the second largest bank in Switzerland, suffered significant losses as a result of the banking crisis affecting the US and after its main shareholder, the Saudi National Bank, announced that it would not inject more money into the entity.
In this context, the Swiss central bank was forced to lend 50 billion francs (about $53.6 billion) to Credit Suisse. However, the financing granted by the regulator failed to stabilize the price of the shares of the financial institution.
Meanwhile, the largest Swiss bank UBS bought Credit Suisse for a total value of about $3.24 billion.
Source: RT