They were tricked by their relatives into traveling and, once there, one of their brothers killed them.
The Spanish Police arrested this Wednesday in the Catalan city of Terrasa the father of the two sisters, Arooj and Aneesa, aged 21 and 24, murdered in May last year in Pakistan.
After the arrest of the man, identified as Ghulam Abbas, the Catalan regional police have proceeded to search his home in search of evidence that certifies his participation in the crime.
🔴 The father of the Terrassa sisters murdered in Pakistan was arrested, victims of an 'honor killing'The two girls were tortured, suffocated and, finally, shot to death by their brother Shehrayar pic.twitter.com/QHUDl2qFxR

– ElCaso.com (@elcasocom) February 22, 2023
The events took place when the two sisters traveled to their family's native country. both had been forcedly married with two of her cousins, but they rejected the unions and they wanted a divorcesince they had been in Barcelona for a year, where they lived with their respective partners.
Apparently the sisters were tricked by their relatives into travelingassuring that it was necessary for them to travel to Pakistan to be able to carry out the divorce, attend to the alleged illness of the mother and even attend a family wedding.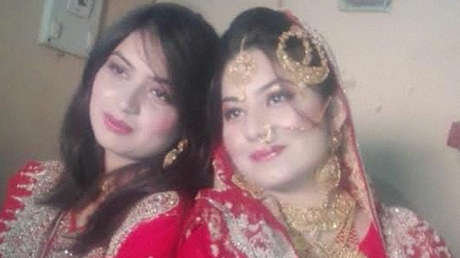 Once there, they were murdered by several relativesincluding one of his brothers, in what is known as an honor killing, a practice still common in certain parts of Pakistan.
When the murders took place, the mother of the two sisters, who was there on vacation with her young son, fled to another city in Pakistan and contacted her country's consulate in Barcelona to help her return to Spain with her son. .
Now, after months of police investigation under summary secrecy, they are investigating the parental involvement to deceive the deception with the aim of the two young women traveling to a country where their murder was planned.
For its part, the Punjab Police in Pakistan, arrested seven relatives who were at the crime scene. Among them were the two husbands and two brothers of the murdered, one of them alleged material author of the deaths.


Source: RT