From Brussels they reiterated that the EU is working to cut energy ties with Russia, highlighting that the bloc has managed to increase gas imports from other countries "at lightning speed".
The president of the European Commission, Ursula von der Leyen, announced on Monday that an "emergency intervention" is being worked on to reform the European Union's electricity market, because the current model was designed for "other circumstances" than they no longer work.
"The skyrocketing prices of electricity is revealing the limitations of our current electricity market design," acknowledged von der Leyen during a speech in Slovenia.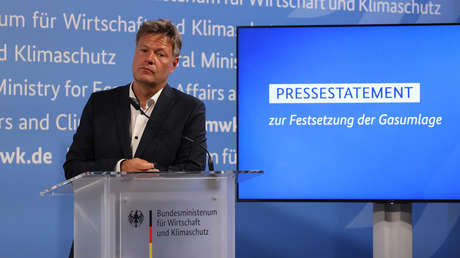 The senior official pointed out that the EU electricity market was developed under different circumstances and with different objectives, and that, therefore, "is no longer fit for those purposes". "That is why in the Commission we are now working on a emergency intervention and a structural reform of the electricity market," he added.
"At lightning speed"
Von der Leyen defended the need for these changes due to the dependence that the European Union has of russian gas, and the urgency of reducing it. In addition, the president of the European Commission warned that it is necessary to prepare "for a possible total interruption of Russian gas."
The official reiterated that the EU is working to sever energy ties with Russia, emphasizing that the community bloc has managed to increase "at lightning speed" the gas imports from other countries and Member States have been asked to reduce their consumption by 15% in order to increase reserves.
Also, he stressed that the best way to break free from energy dependency of Russia is to speed up the transition to green energy. "The era of Russian fossil fuels in Europe is coming to an end, and with the release of blackmail will come greater power to uphold global rules," she said.
In mid-August, the German Vice Chancellor and Economy Minister, Robert Habeck, acknowledged that his country's economic development was based on the supply of "cheap" Russian gas, but assured that this economic model "failed and will not return".
Politicians and the Western press blame Russia for using energy "as a weapon" to "blackmail" the European Union. However, the energy crisis in the community bloc became evident already in the first half of 2021as the bloc's nations depleted their gas reserves after a relatively cold winter season and prices soared.
The situation worsened with the imposition of anti-Russian sanctions by Moscow's military operation in Ukraine. Russia responded by demanding payment in rubles for its gas shipments to Europe.
Source: RT