Weeks ago, several people were arrested in Brussels, including the Greek MEP and former vice president of the entity, Eva Kaili.
The European Parliament has initiated a procedure to waive the immunity of two of its members, communicated this Monday the president of the organization, Roberta Metsola.
"Following the request of the Belgian judicial authorities, I have initiated an urgent procedure for the waiver of the immunity of two members of the European Parliament," Metsola wrote on his Twitter account, stressing that "there will be no impunity."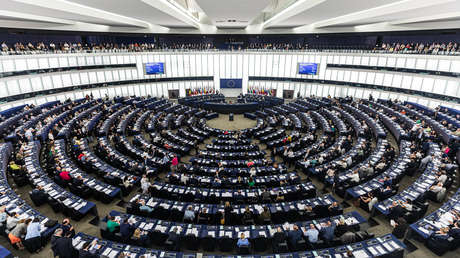 According to the statement published by the body, Metsola will announce the request to suspend the immunity of two deputies during a plenary session on the first possible occasion, on January 16. The request will then be forwarded to the Legal Affairs Committee for a proposal for a decision.
The statement does not specify which MEPs it is. But people familiar with the matter, quoted by the newspaper Le Soir, indicate that the Belgian Justice asked to waive the immunity of the Italian Andrea Cozzolino and the Belgian Marc Tarabella, both related to the corruption investigation that led to the arrest of Eva Kaili.
At the beginning of December, several people were arrested in Brussels in connection with the investigation that focuses on the actions of a "Gulf country" suspected of "influence the economic and political decisions of the European Parliament through the payment of large sums of money or the making of important gifts". Media reported that it is Qatar.
Later, it was learned that Morocco is also linked to the scandal. Abderrahim Atmoun, the African country's ambassador to Poland, is the main suspect.
Among the detainees is the Greek MEP Eva Kaili; her partner and her parliamentary adviser, Francesco Giorgi; former Italian EU legislator Pier Antonio Panzeri; and the director of an NGO implicated in the scandal, Niccolo Figa-Talamanca.
In the raids from December 9 to 12, investigators searched 19 houses and the offices of the European Parliament. During the police operation confiscated at least 600,000 euros (about $630,000) in cash. It was also reported that "several bags full of money" were found in the legislator's home in the Belgian capital.


Source: RT