Critics of the herbicide point out that many scientists have warned that the substance is genotoxic and probably causes cancer.
The European Food Safety Authority (EFSA, for its acronym in English) has affirmed this Thursday that the use of the herbicide glyphosate is safe for agriculture, generating controversy among environmentalists, who question this statement.

The agency's statement indicates that, after a process that has lasted more than three years, the agency of the European Union (EU) has not identified No kind of "critical concern" in their peer review of the evaluation of that substance in relation to the risk it poses to humans, animals or the environment.
It also points out that the European Agency for Chemical Substances and Mixtures concluded last year that glyphosate does not meet the scientific criteria to be classified as a carcinogenic, mutagenic or toxic substance for reproduction.
However, it admits that there are a series of issues that could not be concluded, including the evaluation of one of the glyphosate impurities, the evaluation of the food risk for consumers and the evaluation of the risks for aquatic plants, detailing that, Regarding biodiversity, experts have recognized that the risks associated with the representative uses of this herbicide "are complex and depend on multiple factors."
Controversy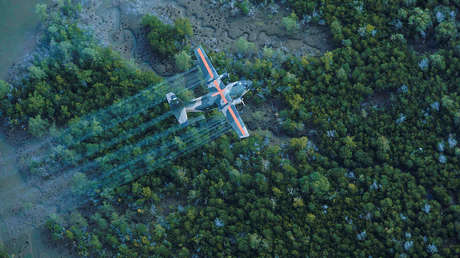 EPSA's announcement has caused controversy among various organizations. Thus, the non-profit research group Corporate Europe Observatory (CEO) spoke out against the decision and described it as "shocking".
The organization points out that, after many years of debate, it is clear that the system of authorization from the EU yet does not protect human health and the environmentadding that this is a "slap in the face for all citizens" as well as for lawmakers who see the need to protect biodiversity and the future of food and reduce the general use of pesticides, a goal of the European Union.
"This will cause multinational agrochemicals and their shareholders to open bottles of champagne, but it will harm people and the planet. People are fed up with glyphosate and we are fed up with being lied to," said Hans van Scharen, a CEO researcher.
In addition, he criticized the fact that they have given the go-ahead to glyphosate based mainly on "poor scientific studies led by companies", thus ignoring the opinion of many other specialists who have warned that the substance is genotoxic and probably causes cancer.
For its part, the Stop Glyphosate initiative has called on the European Commission and national governments to ban the chemical, arguing that the 2017 five-year approval was already seen as a phase-out period by several EU countries, including France.
Source: RT