If found guilty, the footballer could be warned, fined or even suspended.
The English Football Federation (FA, for its acronym in English) filed a complaint against the Portuguese striker of Manchester United, Cristiano Ronaldo, in relation to the incident that occurred last April, when the footballer slapped the cell phone of a football fan. 14 years with autism after losing a local league match.
According to the statement issued by the organization, Ronaldo has been accused of violating the Federation's regulations for what happened on April 9 after the defeat of the 'Red Devils' against Everton. According to the FA, "the striker's conduct after the final whistle was inappropriate and violent", for which an investigation was opened in this regard.
After the Federation's announcement, Manchester United assured that it is aware of the accusations and that it will support the footballer. "We take note of the FA's announcement in relation to Cristiano Ronaldo. We will support the player in his response to the accusation," reads the English team's statement.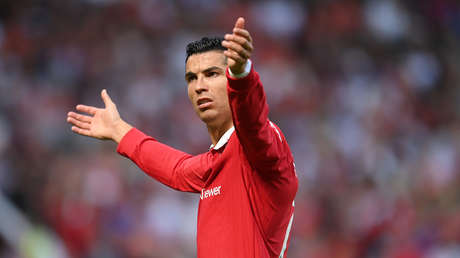 After the video of the events went viral, the British authorities investigated what happened on suspicion of assault and criminal damage. However, after the Portuguese star volunteered to testify, he only received a warning.
As reported by the ESPN chain, in the event that the English Federation finds Ronaldo guilty, the striker could be warned, receive a fine or, ultimately, be suspended.
If you liked it, share it with your friends!
Source: RT