Collaboration with the BRICS group is important in order to "divert the course of the international economy from US dominance," explained an Egyptian lawmaker.
The Egyptian Parliament passed a decree presidential ratifying an agreement that allows the country to join the BRICS New Development Bank (NDB), made up of Brazil, Russia, India, China and South Africa, reported the Egyptian State Information Service (SIS, for its acronym in English).
"we will benefit of the Bank's financial and technical assistance in areas of sustainable development, health, infrastructure, transport, water and telecommunications", said Mohamed Abdel Hamid, vice president of the House Economic Committee, quoted by Ahram Online.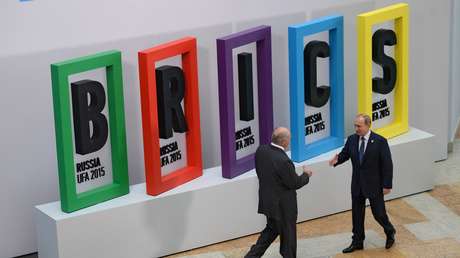 According to parliamentarian Mervat Mattar, joining the NDB will help the country to reduce demand for dollars at a time when due to the conflict in Ukraine, Egypt is suffering from a severe shortage of foreign exchange, especially from the United States, to meet its import needs.
In this sense, he assured that the BRICS it is important to be able "divert the course of the international economy from US dominance and the US dollar," noting that the approval of this agreement opens up new markets for Egypt's agricultural and industrial products.
"I think that after joining the BRICS group and their new development bank, we will be able to conclude similar agreements with China, India, Brazil and South Africa," Mattar added.
Besides, praised the recent decision of the Central Bank of Russia to add the Egyptian pound to its list of officially established foreign currencies against the ruble.
Egypt, which has not yet officially joined the BRICS, expressed its willingness in July 2022 along with Turkey and Saudi Arabia. Among the nations that also showed their willingness to join the bloc are Argentina, Algeria and Iran.
Source: RT