So far, 79 cases of people infected by the fungal disease have been recorded.
The Ministry of Health of Durango reported this Monday, through his Twitter account, of the death of a person due to the outbreak of fungal meningitis that affects the Mexican entity, raising the number of deaths related to the disease to 35.
According to local media, the victim was identified as Martha Esmeralda, a woman who had been hospitalized for symptoms of meningitis since last November at the General Hospital 450, in the city of Durango. The death of Martha Esmeralda is the second registered in the state so far in February and the fourth this year.
So far, the Durango health authorities have recorded 79 confirmed cases of fungal meningitis in recent months (76 women and three men), so the mortality rate from this condition increased by 44.3%.
The head of the Durango Ministry of Health, Irasema Kondo Padilla, stressed that it is expected that no more positive cases of meningitis will appear in the entity and that the number of women who go to medical centers to undergo tests to detect the disease will be reduced. .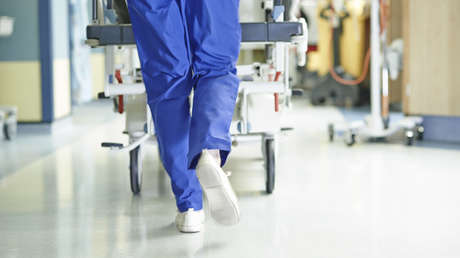 "The bulk of the patients at risk and with meningitis infection are discharged and undergoing treatment, we believe that few new cases will come out," said Kondo Padilla, who pointed out that this is due to the time that has elapsed since that the four private clinics where the first infections were reported were closed. Likewise, she confirmed that nine patients are currently hospitalized for meningitis, while those who were temporarily discharged "continue to attend monthly or fortnightly check-ups, depending on the case."
Last December, the Mexican Undersecretary for Prevention and Health Promotion, Hugo Lopez-Gatell, reported that the meningitis outbreak began with a spinal anesthesia procedure applied using needles that were contaminated by a microscopic fungus called 'Fusarium solani'. . The official explained that it is not a contagious disease, so there is no risk of it being transmitted from person to person.
What is meningitis?
Pharmacovigilance specialist Lizbeth Martinez explained that meningitis is caused by "inflammation of membranes that cover the brain (meninges) and spinal cord." Martinez specified that, when this happens, "the body's immune cells attack the affected area, which if not treated or does not respond to medical treatment can lead to the death of the patient."
According to the specialist, the disease is aseptic, to the extent that "it is not caused by any microorganism", but rather by a fungal or viral infection or even by autoimmune diseases such as lupus or sarcoidosis.


Source: RT