The results of his experiments were questioned by the scientific community, so they were not published in any scientific journal.
He Jianku, the controversial Chinese scientist who created the first babies 'genetically edited'assured in an interview with the South China Morning Post that these girls are currently living happily with their parents.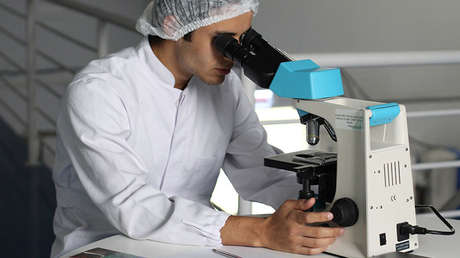 In November 2018, He claimed to have used CRISPR-Cas9 gene-editing technology to modify the genome of the embryos of two twin girls, later named Lulu and Nana, who were in the gestation phase to give them immunity to HIV. The following year, the birth of another girl, known by the name of Amy, who was also genetically manipulated, was announced.
"They have a normal, peaceful and undisturbed life," said the researcher, who stressed that "This is their wish and we must respect them". When asked if he was worried about the babies' future, he replied that he had "great expectations for them" but also "great trepidation."
Previously, He Jiankui had specified that the experiment carried out together with his research team was a success, so he tried to have his results accepted by Nature and the journal of the American Medical Association (JAMA). .
However, his work was immediately questioned by the scientific community and was not published in those or other scientific journals. "The team didn't actually reproduce the known mutation," He noted, noting that they "created new mutations, which could lead to resistance to HIV, but maybe not".
Regarding the informed consent as part of the study, he mentioned that his collaborators were obliged to monitor the health status of the girls for their families. "After the age of 18, girls will decide whether to have medical follow-ups for their individual needs," He Jiankui reiterated, stating that they committed "to do this throughout their lives."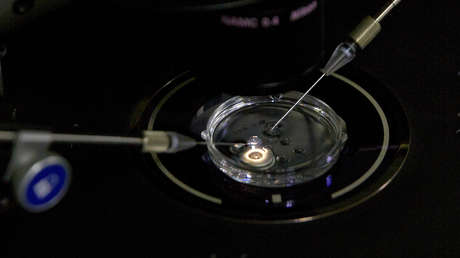 In December 2019, he was convicted by a Chinese court of illegal medical practices, and was sentenced to three years in prison, as well as a fine of around $430,000. In April of last year, he was released. "I did it too fast", mentioned the academic, adding that in the last four years he learned from this situation.
Future prospects
Finally, He Jiankui stated that he was invited to the University of Oxford (United Kingdom) to speak about the use of CRISPR technology in reproductive medicine. He also confirmed that he opened a laboratory in Beijing to develop inexpensive treatments to cure rare genetic diseases, such as Duchenne muscular dystrophy.
"I have a long-term vision, which is that each one of us is free of hereditary diseases," he concluded.
Source: RT