In addition to carrying reconnaissance equipment and air-to-ground missiles, the aerial vehicle can interact with helicopters in combat operations.
The Chinese People's Liberation Army Ground Force has unveiled its first combat and reconnaissance drone, which experts say will strengthen the service's operational capabilities.
The aerial vehicle was exhibited under the index KVD002 at the 6th China Helicopter Exhibition, which closed in the city of Tianjin last Sunday.
The main tasks of the drone are to carry out long-duration reconnaissance missions over a large area or on specific targets, as well as carry out precision strikes against enemy targets, such as air defense weapons, armored vehicles and fortifications, details China Daily.
"The drone can interact with helicopters in combat operations. It can provide intelligence data on the battlefield and fire support for helicopter units, and can guide attack helicopters to their targets," the presentation of the device states. , adding that it can perform short takeoffs and landings on plains.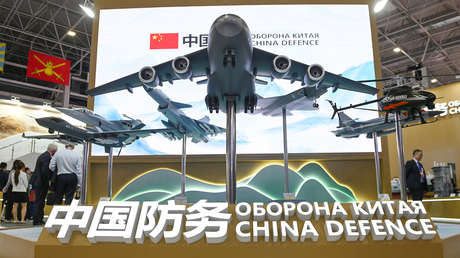 The KVD002 carries two AR-1 air-to-ground missiles under the wings. Although its technical characteristics are classified, experts estimate that, judging by its configuration and the AR-1 missile, the drone must have been designed from the Caihong-4 (or CH-4), the combat aircraft does not best-selling Chinese manned aircraft in the international market.
According to information provided by the Chinese Academy of Aerospace Aerodynamics, the CH-4 model can remain in the air for up to 30 hours in a single mission and has a maximum speed of 230 km/h, but normally operates at cruising speeds of 150 to 180 km/h.
The CH-4 has a maximum takeoff weight of 1.33 metric tons and can carry nearly 350 kilograms of weapons and equipment, including missiles, bombs, radars, cameras and civilian payloads.
Source: RT