The plebiscite will be held on December 17, 2023.
The Chilean Chamber of Deputies approved this Wednesday the reform that establishes the procedure for the elaboration of a new constituent process, with which the legislative process was concluded and will pass to the Executive for its promulgation.
With 109 votes in favor, 37 against and two abstentions, the Lower House endorsed the creation of a Constitutional Council, which will discuss and approve a text proposal for a new Constitution. The election of the 50 members that will integrate it will be held on May 7.
✅ BY LAW | The Chamber approves and dispatches to law the reform project that enables a new #constituentprocess. It establishes a Constitutional Council, a Commission of Experts and a Technical Admissibility Committee.

– Deputies and Deputies of Chile (@Camara_cl) January 11, 2023
The reform also stipulates that the Chamber of Deputies and the Senate will elect the 24 members of the Expert Commissiona body that will propose to the Constitutional Council a draft proposal for the new text of the Magna Carta.
It also establishes the creation of a Admissibility Technical Committeemade up of 14 people, who will resolve any requirement against the draft regulations approved by the Constitutional Council and the Expert Commission.
On March 6, the work of the Expert Commission and the Admissibility Technical Committee will begin.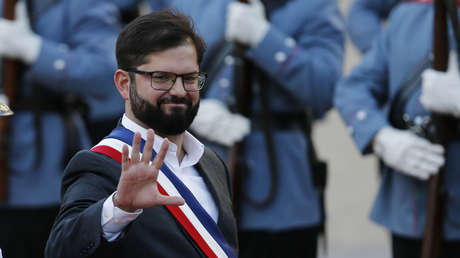 plebiscite question
On December 17, 2023, the plebiscite will be held to approve or reject the new constitutional proposal. Voters will have a ballot with the following question: "Are you in favor or against the text of the New Constitution?".
It is the second time that the government of Gabriel Boric calls for a process to modify the Magna Carta that governs the country and that is a legacy of the dictatorship of Augusto Pinochet. However, there are some differences between the two constituent processes.
The first draft of the Constitution that was submitted to a referendum in September of last year —and which was rejected by a majority of citizens— was prepared by 154 members of the Constitutional Convention, who were elected by popular vote and most of whom belonged to organizations independent, progressive or left-wing, far from the traditional structures of political parties.
For a year, they wrote a text with a gender perspective on all issues and that gave an unprecedented recognition of indigenous peoples, as well as animal rights and the protection of nature.
After the criticism received by some articles proposed by the conventions in that constitutional proposal, this time there will be an Expert Commission and a Technical Admissibility Committee.


Source: RT