The house of studies concluded that the document "meets the formal requirements of the academic structure."
The Central University of Ecuador (UCE) dismissed the complaint of alleged plagiarism in the thesis of the current attorney general of the South American country, Diana Salazar.
The complaint was presented by the Popular Legal Action organization, which alleges that Salazar's final work at the UCE, prepared in 2005 and defended in 2006, would have 40% plagiarism and, therefore, they ask for the revocation of their title.
In this regard, the house of studies said in a releasepublished on Wednesday night which, after the analysis carried out, concluded that the document "meets the formal requirements of the academic structure".
"Diana Salazar Mendez is the person who, without a doubt, elaborated and investigated the topic exposed in the thesis, and, finally, she is the person who orally defends her research work; consequently, is the author of that work", says the statement from the UCE, signed by its rector, Fernando Sempertegui Ontaneda, and by the general secretary, Paulina Armendariz.
"Crude attempts to obtain impunity"
After the pronouncement of the UCE, Salazar also issued a statement, in which she stated that her academic preparation and process of obtaining a degree as a lawyer "was always under analysis, review and supervision of highly qualified legal professionals.
"All these actions and forms of harassment against me have been nothing more than crude attempts to obtain impunity in sentenced cases," he added, referring to cases such as 'Bribes 2012-2016', in which he was sentenced to eight years in prison. ex-president Rafael Correa, as well as the case of sexual abuse of former Ombudsman Freddy Carrion.
The prosecutor announced that will act by "legal means" against those who attempted his "good name" and that of his family.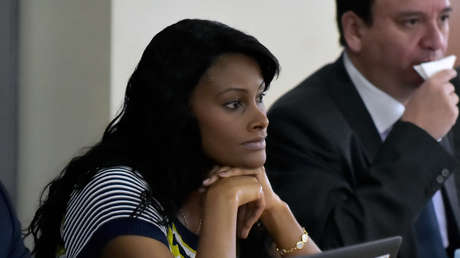 In addition to the UCE, the Popular Legal Action organization filed a complaint for alleged plagiarism in Salazar's thesis before the Council of the Judiciary and the Council for Citizen Participation and Social Control (CPCCS).
Other analysis
Apart from the analysis carried out by the UCE, the European Collective for Ecuadorian Diversity (CEDE) reported this week that three international jurists will review the prosecutor's thesis.
The "International Academic Transparency Oversight Office" that will carry out this work, during July and August, will be made up of the jurists Juan Carlos Carbonell, Marco Aparicio Wilhelmi and Fernando Flores Gimenez.
"His experience and outstanding profiles in the academic and legal field will guarantee an impartial and transparent evaluation process of the thesis and academic work of the prosecutor", indicated the CEDE.
If you found it interesting, share it with your friends!


Source: RT