Czech arms exports this year would be the highest since 1989, Czech Deputy Defense Minister Tomas Kopecny has revealed.
The Eastern European arms industry is producing weapons, artillery shells and other military equipment at a pace the likes of which has not been seen since the Cold Warreports Reuters.
Government officials, business representatives and analysts who spoke to the agency say the Ukraine conflict presents new opportunities for the region's arms industry.
Sebastian Chwalek, chief executive of industry company Polish Armaments Group (PGZ), argues that "given the realities" of the ongoing conflict between Russia and Ukraine, "there is a real possibility of entering new markets and increase income for exports in the coming years".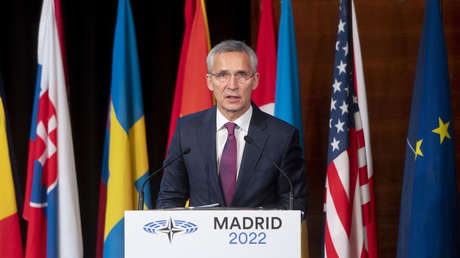 Proof of this is that PGZ has set itself the goal of producing 1,000 Piorun man-portable air defense systems by 2023, up from 600 in 2022.
Other companies of Poland, Slovakia and the Czech Republic also are increasing production capacity. Ukraine has received nearly 50 billion crowns (more than $2.1 billion) worth of weapons and equipment from Czech companies, 95% in the form of commercial deliveries, Czech Deputy Defense Minister Tomas Kopecny told Reuters, calling Czech exports of arms for this year as the highest since 1989.
"More than a good deal"
"For the Czech defense industry, the conflict in Ukraine and the assistance it provides is clearly an impulse that we have not seen in the last 30 years"Kopecny admits.
Defense sales helped defense and aerospace company Czechoslovak Group nearly double its first-half revenue from a year earlier, to 13.8 billion crowns (more than $1.325 million). Company spokesman Andrej Cirtek says the supplies from Ukraine are not only "good business" but help Ukraine in its conflict with Russia.
Since the start of the Russian military special operation, the West has been supplying Ukraine with billions of dollars worth of weapons.
A tracker from the Kiel Institute for the World Economy shows that the United States and the United Kingdom provided the most military assistance to Ukraine between January 24 and October 3, with Poland ranking third and the Czech Republic ninth. .
In this sense, the Minister of Defense of Ukraine, Alexei Reznikov, stated that his country is "a polygon" to gauge different types of weapons and equipment arriving from the West.
Source: RT