The producers have asked the Government to implement measures before the arrival of the climatic event.
Farmers from the banana sector in the Ecuadorian province of El Oro have expressed their concern about the arrival of the El Nino phenomenon and the possible repercussions for local production.
From the Cantonal Agricultural Center of the city of Machala, they explained that banana plantations of the Musacea type can withstand up to 20 millimeters of rainfall, while the Meristemos variety only resist up to 15 mm of rainfall, which would affect banana productivity, the Teleamazonas channel reports.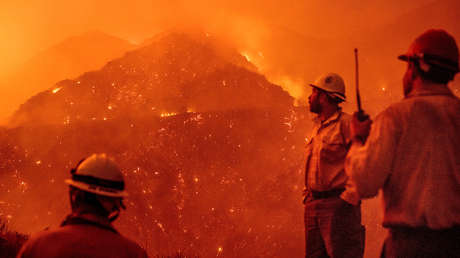 In addition, producers in that area fear the spread of the black and yellow sigatoka plaguewhich affects 80% of the banana population throughout the country.
In this sense, they have asked the Government to implementation of actions before the arrival of the climatic event. The president of the association, Mauricio Ortiz, assured that they have sent letters to the Prefecture requesting help from machinery to clean up possible risk areas.
For its part, the National Committee for the Study of the El Nino Phenomenon (Erfen) confirmed later this week that the sea ​​surface temperature was 3.4 degrees Celsius above its normal valuesan increase of 0.1 degrees compared to last week, which indicates the persistence of warming of the waters in the central Pacific and on the Ecuadorian coasts.
They also indicated that the continuous arrival of Kelvin waves to the continent has contributed to the rising water level on the coasts of the country between 26 and 27 centimeters.
The banana sector is a main axis for the economic development of the South American nation. In addition, internally it is an important generator of sources of employment, mainly on the Ecuadorian coast.


Source: RT