Emmily Rodrigues Santos Gomes, 26, fell from a window in the home of Francisco Saenz Valiente, who is being investigated for "culpable homicide."
The Justice of Argentina prosecuted this Wednesday for "culpable homicide" to the businessman Francisco Saenz Valienteaccused of the death of a 26-year-old Brazilian model who fell from a window of her apartment in Buenos Aires, on March 30.
Although he is free while the investigation is underway, Saenz Valiente, 52, was accused of supplying drugs to Emily Rodrigues Santos Gomeswho after an apparent nervous breakdown fell from the sixth floor of the house, losing his life in the inner courtyard of the building located in the Retiro neighborhood.
On April 29, the Justice released the businessman for "lack of merit", but a summation of evidence complicate the only defendant. As reported by the newspaper La Nacion, in the next few days Chamber VI of the National Criminal and Correctional Appeals Chamber of the city of Buenos Aires will define whether Saenz Valiente continues at liberty or returns to prison preventively.
For the moment, the Court of Cassation ordered that the owner of the apartment where the model died use a electronic anklet to monitor their movements.
Sex and drugs in the house of Saenz Valiente
In the early hours of March 30, Saenz Valiente arranged for four girls to visit his home, including Rodrigues. Later it was learned that two of them left at dawn and the Brazilian stayed with a friend and the businessman.
These two assure that the young Brazilian had used drugs, after which a kind of Psychotic attack and, amid screams and calls for help, he threw himself out of the window.
The investigation managed to establish that Saenz Valiente had bought cocaine, marijuana and 'tusi'a synthetic drug also known as 'pink cocaine'.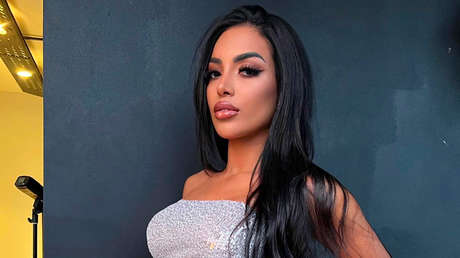 "The defendant provided such narcotics free of charge, by making them available to his guests and his home so that they could consume them. It is irrelevant how and who organized the meeting; in what matters here, it was he who provided the substances as well as the place for their consumption", valued the court in its imputation, according to the NA agency.
In addition, according to what the lawyer for the victim's family, Ignacio Trimarco, revealed to La Nacion, genetic tests were carried out on blood and semen found in the apartment, which indicate that Saenz Valiente had sexual relations with the four women, a version that the businessman had denied in his statement.
Source: RT