At the moment, no new coronavirus mutations have been found to be more lethal.
The use of molnupiravir, the oral anticovid pill that at the time was approved for the treatment of the disease in countries such as the United Kingdom, the United States, Russia, China or Mexico, could lead to new mutations of the virus in some patients, according to study not yet peer reviewed published last Friday on the medRxiv portal.
Molnupiravir-associated mutations were detected in dozens of patients, after analysis of sequenced samples from 58 people treated with the drug and 65 in the control group who received a placebo.
"Some patients treated with molnupiravir may not be completely cured of SARS-CoV-2 infections, with the possibility of subsequent transmission of molnupiravir-mutated viruses"the researchers concluded.
By scanning global sequencing databases for evidence of mutagenesis—mutations in DNA—due to the drug, the scientists found that "a specific class of long phylogenetic branches appears almost exclusively in the 2022 sequencesafter the introduction of treatment with molnupiravir, and in countries and age groups where the drug was used frequently".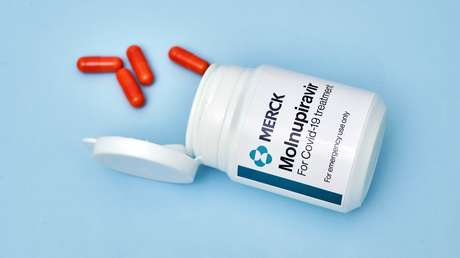 "Since molnupiravir carries a modest reduction in viral load in treated patients, it is possible that, in the absence of treatment, the total viral load is higher and chronic infections persist for longer," the study authors warn.
Commenting on the new conclusions about the drug, from the German multinational Merck, which developed its own molnupiravir drug, Lagevrio, told Bloomberg that "there is no evidence to indicate that any antiviral agent has contributed to the appearance of circulating variants" of the drug. coronavirus.
Likewise, the company spokesman insisted that the new covid mutations emerged during the pandemic due to the uncontrolled spread of the virusand stated that Lagevrio can be an important part of the solution to the problem.
At the moment, no new coronavirus mutations have been found to be more lethal.
Source: RT