According to local media, some 50 soldiers will be trained to operate a dozen military personnel transport vehicles, which will be stationed along the border line.
The Texas Military Department (USA) ordered the National Guard last Thursday to deploy ten M113 armored personnel carriers on the border between the state and Mexico.
The order to the headquarters that supervises the Lone Star operation (Lone Star, in Spanish) – launched to counter illegal immigration and drug trafficking from the Latin American country to the United States – was issued days after the Texan governor, the Republican Greg Abbott, announced through social networks that had invoked the invasion clauses provided by the US and Texas Constitutions due to the high number of arrivals of undocumented immigrants in the border area.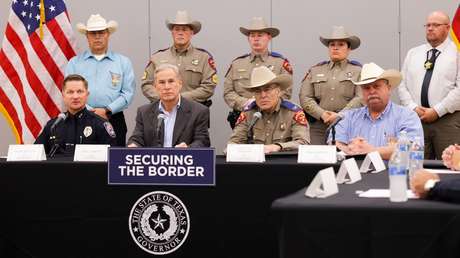 According to a planning document obtained by local media, some 50 soldiers will be trained to operate the armored vehicles, while state officials will identify ten parking positions along the border.
Likewise, the Texas Military Department declared this Friday that in addition to the ten tanks, the National Guard is increasing the number of "aircraft flights and stepping up security efforts" in the zone.
"These actions are part of a broader strategy to use all available tools to fight the record level of illegal immigration," the department explained. "Texas National Guard is taking unprecedented measures to safeguard our border and to repel and turn away immigrants who attempt to cross the border illegally," they added.
Abbott launched Operation Lone Star in March 2021, sending thousands of soldiers and police officers to the southern border, while accusing the Joe Biden Administration of failing to ensure border security in the region.
It is still unclear why Texas plans to deploy the M113s on the border, The Texas Tribune stresses. Since the operation began, the Military Department has not publicly acknowledged any incidents in which the lighter vehicles currently deployed there were inadequate.
"For [Abbott] it is easy to say that there is an invasion and send troops to the border, with the potential consequence of a significant situation of human rights violations," said Fernando Garcia, executive director and founder of the Border Network for Human Rights, adding that the governor Republican "attempts to justify the invasion narrative" by depicting asylum seekers as violent criminals Y migrants who seek opportunities in the North American country.
Source: RT