Lieutenant Colonel Wu Bong-yeng said that he participated in a course that lasted 6 months in 2021.
A Taiwanese Air Force officer said on Wednesday that he attended an academic program at the NATO Defense College, located in Rome, Italy, collects Reuters.
Specifically, Lieutenant Colonel Wu Bong-yeng revealed that he participated in a course in 2021. The program lasted six months and concluded in January 2022.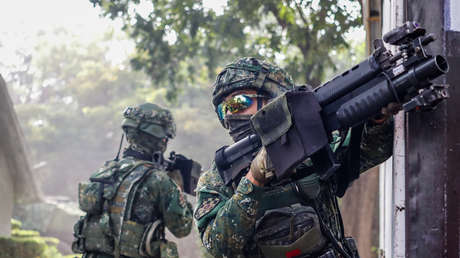 "It was an academic exchange, not a military exchange," he said during a trip to the Hsinchu airbase in northern Taiwan. "Of course, they were very curious about Taiwan. […] They have to understand the situation of our country and our abilities," he said.
From the Taiwanese Ministry of Defense they indicated that he is not the only military man who was sent to the aforementioned school, but they did not provide details about it.
Meanwhile, commenting on Wu's remarks, a NATO official said, "Over the years, NATO educational institutions such as the NATO Defense College and the NATO Oberammergau School have interacted with agents from all over the region, including from Taipei".
Source: RT