The attack came from the Golan Heights, state media reported, citing military sources.
Syria accused Israel of attacking several positions of its Army in Damascus with missiles at dawn on Thursday, leaving two soldiers injured and causing material damage, reports the state agency SANA, citing military sources.
The attack came from the occupied territory of the Golan Heights and several missiles were intercepted by anti-aircraft defenses, the sources said.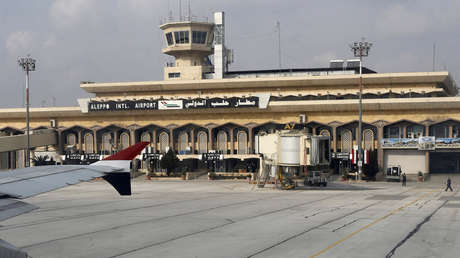 Several explosions were heard in the capital, but the objects that were impacted have not yet been specified. Local media report a fire in the residential neighborhood of Al Midan, in the south of the city, and an attack in the nearby neighborhood of Kafr Sousa.
The bombing comes a week after Israel attacked the Aleppo airport, damaging the runway and putting it out of service for two days.
Israel has carried out hundreds of airstrikes on Syrian territory since 2011, but rarely acknowledges them. On the few occasions that the Israel Defense Forces have commented on the bombings, they have claimed to hit targets of pro-Iranian militias in Syria in the form of pre-emptive defense.
Source: RT