Pilot training, technical maintenance and preparations for combined operations are part of the issues to be resolved before starting possible deliveries.
The United States will take several months to supply the F-16 fighter jets to Ukraine, the US Secretary of State, Antony Blinken, said Sunday in an interview with CNN. Furthermore, he gave understand that the decision in this regard has not yet been taken.
"If the decision on the F-16s is made tomorrow, it would take months and months before they are actually operational," the official said, noting that it's not just about "the equipment itself." "It's the training, it's the maintenance, it's the ability to use it in combined arms operations. All of that takes time," he added.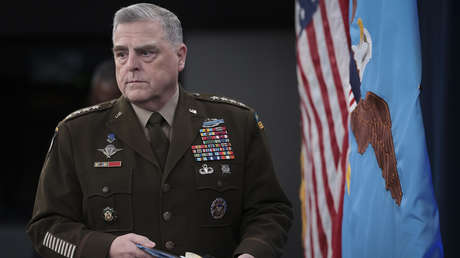 In response to a question about the decision on the matter, Blinken noted that "it's not enough to give them F-16s, they have to be trained." Meanwhile, the Biden Administration believes that Ukraine's counteroffensive will still spread and the Secretary of State considers that it is still "relatively in its early days" and the situation "is tough."
Also, the spokesman for the National Security Council of the White House, John Kirby, said on Friday that the possible start of US fighter deliveries to kyiv will be later this year. However, during his statements, the spokesman doubted that the planes will change the situation on the battlefield.
The director of operations of the US Joint Chiefs of Staff, Douglas Sims, mentioned weeks ago that the "conditions at this time for the use of F-16s are probably not ideal", when answering a question in a press conference about the possible supply of F-16 fighters to Kiev in the fall. He stated that the situation is not timely for delivery because the Russian Armed Forces "possess some air defense capability".
Last January, US President Joe Biden spoke out against sending F-16 fighters to Ukraine.
Russian Foreign Minister Sergei Lavrov has repeatedly warned that any arms shipment to Ukraine will become a legitimate target for the Russian Armed Forces.
Source: RT