Experts found that intense wavelike airflow is reducing agricultural yields in key areas by up to 7%.
The climate crisis may affect simultaneous crop failure in different agricultural regions around the world. However, its social and economic consequences they are undervaluedaccording to a study published June 4 in Nature Communications.
The authors point out that extreme weather events such as heat waves, droughts and heavy precipitation, which are becoming more frequent due to global warming, create a threat to agriculture and food security.
Thus, they warn that natural disasters can cause simultaneous bad harvests, which would challenge global supply chains, price stability and the fight against famine.
The research analyzed data from observations and climate models from 1960 to 2014, followed by projections for the period from 2045 to 2099.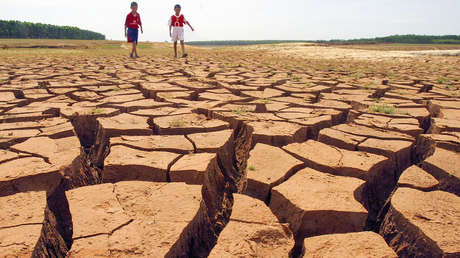 Following the study, experts found that a "strong meander" of the jet stream—an intense wave-like airflow—is having an especially significant impact on key agricultural regions in North America, Eastern Europe and East Asia, reducing yields up to 7%.
In addition, the study concluded that despite the high efficiency of computational models of the movement of air currents in the atmosphere, the data do not reflect actual risk of the magnitude of extreme events.
Kai Kornhuber, one of the lead authors of the study and a researcher at Columbia University (USA), called the report an "wake up call". "We have to be prepared for these kinds of complex climate risks in the future, and current models don't seem to reflect them," she added.
On Monday the United Nations High Commissioner for Human Rights, Volker Turk, warned of that 80 million more people could suffer famine in the middle of this century due to climate change. He also added that more than 828 million people faced hunger in 2021.
Source: RT