The scientists managed to reconstruct the life and death of the animal, finding that it was probably between 5 and 8 years old when it was buried alive during a ritual.
The skeletal remains of a spider monkey found in the ruins of Teotihuacan, a UNESCO World Heritage Site in Mexico's Central Highlands, have provided new evidence of sociopolitical ties between the local elite and indigenous Mayan rulers.
The study published this Monday maintains that the female of this primate, which does not live in the central part of present-day Mexico, was presented as a precious gift to strengthen ties between two great powers of pre-Hispanic America.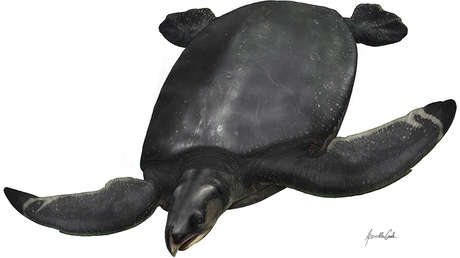 Using multiple techniques, the scientists were able to reconstruct the life and death of the animal, finding that it was likely between 5 and 8 years old when was buried alive during a ritual.
When lead author Nawa Sugiyama of the University of California, Riverside, USA, found the fossil in 2018, she wondered how the monkey had reached the region and why it would have been culled.
Crucial clues come from the location of the remains, as Teotihuacan was an important center of cultural exchange and innovation in classical Mesoamerica, home to the Plaza de las Columnas, a complex where the Maya had a kind of modern embassy.
The primate's remains were found in these facilities surrounded by a collection of valuable objects, such as precious stone artifacts and ceramic fragments, which was further evidence of an exchange at the highest levels and that preceded the subsequent ascent of the State of Teotihuacan and the military intervention in the Mayan cities in the year 378 d. c.
The results of the chemical analysis of two teeth indicate that, before its captivity, it lived in a humid environment and fed on plants and roots. After being captured and taken to Teotihuacan their diet was more similar to that of humans, including corn and chiles. It is believed that the primate could be a companion to its new owners.
"It's a very exciting time to be doing archeology because the methodology is finally here," Sugiyama told AFP.
Ultimately, the animal died by live burial, common among human and animal sacrifices at Teotihuacan, the scientists said.
"We have to understand and contextualize these cultural practices […] and what it meant for one to be able to sacrifice what was most precious," said the lead researcher.
Source: RT