The one-day strike called by a union demands wage increases and better conditions for 6,000 workers.
All flights from the Berlin-Brandenburg airport, located in the German capital, have been canceled this Wednesday due to a one-day warning strike, announced earlier this week, by the Verdi workers union.
Thus, since morning the employees of the airport and the ground handling services gathered in front of the terminal building, demanding a solution to the collective negotiations, which are currently stalled, on the increase in wages and better conditions for 6,000 workers. In total, 1,500 people are expected to mobilize.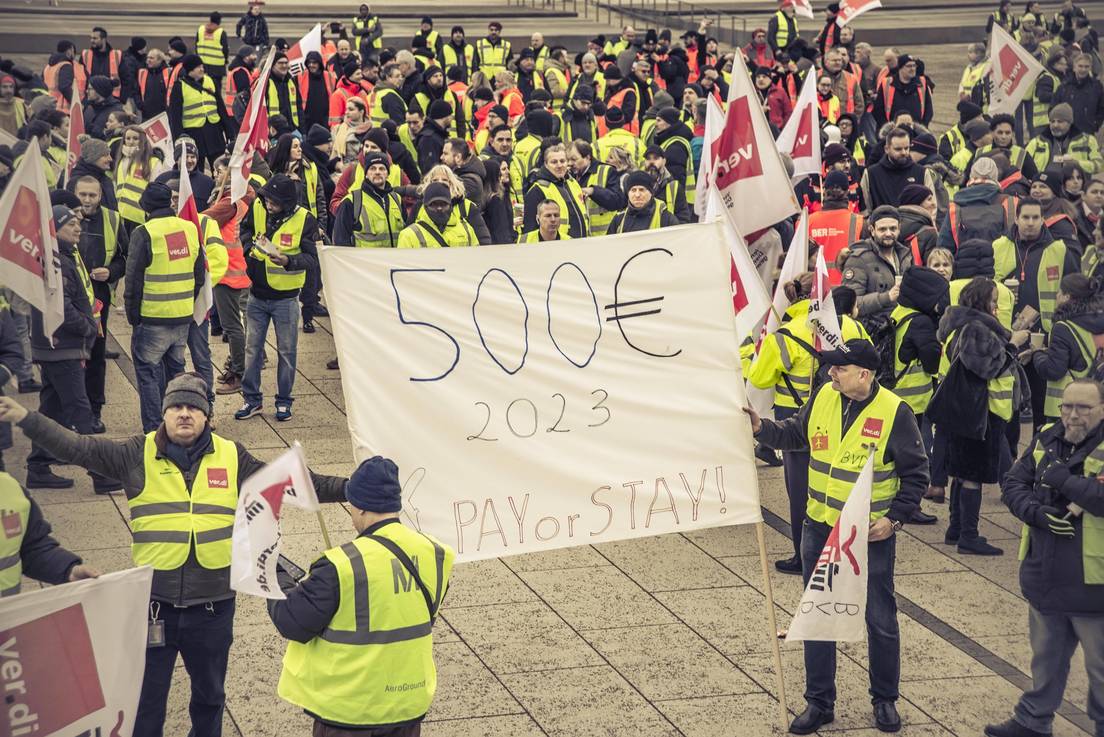 According to a union statement published this Monday, the strike was called to demand a salary increase of at least 500 euros per month, with a contract duration of 12 months. "The current ideas of the employer are far below the demands of the workers, both in terms of the increase and the duration," he stressed.
For its part, the airport operator, Flughafen Berlin Brandenburg (FBB), also announced on Monday that due to the warning strike, it would not be possible to carry out passenger flights. "The airport company officially informed its partners, such as airlines, ground handling service providers, security companies and companies located at the airport, about this in the afternoon. About 300 takeoffs and departures were scheduled for that day. landings with just under 35,000 passengers," he said, noting that affected travelers need to contact their airline to inquire about the possibility of changing flights and other options.
Source: RT