Data from energetic particle radiation and magnetic field measurements were taken by NASA's Voyager 2 spacecraft in 1986.
A new study led by the Applied Physics Laboratory (APL), which is part of Johns Hopkins University (USA), which was based on data from about 40 years ago, suggests that one or two of the 27 moons of Uranus, Ariel and/or Miranda are expelling part of their material into space. This release of plasma is done through an "unknown and mysterious" mechanism.and one possible explanation is that one or both of the icy moons have oceans beneath their icy surfaces and are actively spewing material.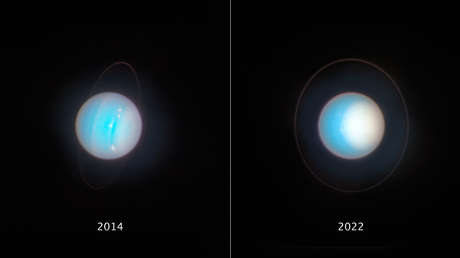 The researchers came to their conclusions by reanalyzing data from energetic particle radiation and magnetic field measurements taken by NASA's Voyager 2 Low-Energy Charged Particle Instrument as it flew past the Uranus system in 1986."It is not uncommon for energetic particle measurements to be a precursor to discovering an ocean world"said Cohen, of the APL and lead author of the new study.
Evidence of frozen oceans
In the past, similar types of data provided the first compelling evidence that the moons Europa (Jupiter) and Enceladus (Saturn) were sources of particles and plasma, likely originating from liquid oceans beneath their icy surfaces. In the case of Uranus, what was interesting was that "these particles were extremely confined near Uranus's magnetic equatorCohen noted. Magnetic waves within the system would normally cause them to spread out, he explained, but these particles were confined to the equator, between the moons Ariel and Miranda.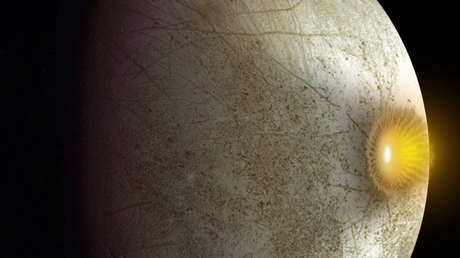 After considering several possible explanations, they concluded that the particles most likely came from a nearby moon. The team suspects that the particles are emanating from Ariel and/or Miranda via a vapor column similar to that seen on Enceladus or by spray. "Right now, it's about 50-50, either just one or the other"The data is consistent with the very exciting potential for an active oceanic moon there," Cohen said. The results of the study were recently published in the scientific journal Geophysical Research Letters.
Source: RT