The NATO Secretary General spoke a day after Swedish authorities allowed a copy of the Islamic holy book to be burned at a demonstration in Stockholm.
NATO Secretary General Jens Stoltenberg considers the recent burning of a Koran in Stockholm "not illegal." This was expressed this Thursday during a joint press conference with the Prime Minister of Bulgaria, Nikolai Denkov, in Brussels (Belgium), remarking that the incident should not interfere with the entry of the Scandinavian country into the Atlantic Alliance.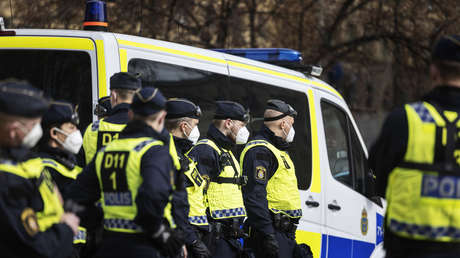 "I understand the feelings and the depth of emotion that this incident caused. These actions, which are offensive and reprehensible, are not necessarily illegal" in Sweden, the senior official said.
"We have also seen protests against Turkey and NATO in Sweden. I don't like all this, but I defend the right of people to disagree, that is freedom of expression," he added.
On the contrary, he pointed out that what he considers important at this time is to finalize the Nordic country's entry into NATO, announcing that he has agreed to hold a meeting in Brussels with Recep Tayyip Erdogan, the president of Turkey, a country that has yet to ratify Swedish membership. .
"Sweden has fulfilled all its commitments, including those agreed with Turkey and Finland at the last NATO summit in Madrid last year," he stressed.
controversial gesture
This Wednesday, June 28, the Swedish Police granted permission for the burning of a copy of the Koran in a demonstration in front of the main mosque in Stockholm as part of the start of Eid al Adha, the Feast of the Lamb, one of the most important days of the Muslim religious calendar.
This controversial event has sparked a wave of outrage in the Islamic world. In Iraq, a crowd entered the Swedish embassy in Baghdad on Thursday and remained there for 15 minutes. While the diplomatic representation of Morocco in the Nordic country withdrew its ambassador indefinitely and the United Arab Emirates summoned the Swedish representative in its territory as a protest against the situation.
Source: RT