This Wednesday it was also learned that Madrid will initially send between four and six Leopard 2A4 tanks to kyiv, a figure that may increase substantially depending on actual availability.
Spain intends to send to Ukraine, on February 6, a total of 20 M-113 armored vehicles, known as Transporte Oruga Acorazado (TOA) and used for the movement of military personnel, Europa Press reported on Wednesday.

During a visit to Latvia last week, Margarita Robles, the Iberian country's Defense Minister, had the opportunity to see the TOA deployed there as part of the Spanish contingent participating in the NATO deterrence mission. Likewise, she announced that in a few days about twenty units will leave for the Slavic country.
The minister declared that the work carried out by her compatriots on Latvian soil is "essential" and "highlights" the commitment of your country of "working so that all NATO allies and all the citizens of the world know that Spain is committed to the values ​​and defense" of their "liberties and peace".
After the start of Russia's special military operation in Ukraine, on February 24, 2022, Madrid decided to reinforce the contingent deployed in that Baltic nation, which currently has more than 600 troops.
Leopard tanks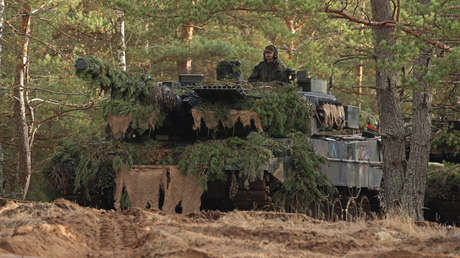 At the same time, this day it was learned that Spain will initially supply kyiv with between four and six Leopard 2A4 tanks. The final figure could be much higher, although it is still to be determined and will depend on the state of the 53 units of this German tank that the Spanish Army has been storing for 10 years in the Logistics Support Group Number 41, based in in the city of Zaragoza.
Last January, Ukraine got several nations to agree to supply tanks of this type, or equivalent, to use in the war against Moscow. Ukrainian Foreign Minister Dmitri Kuleba said on Tuesday that kyiv awaits receive in a first wave between 120 and 140 unitscoming from a dozen countries.
On the other hand, the Spanish Army plans to give the Ukrainian military an accelerated course on the use of the aforementioned vehicles, which would take place at the San Gregorio maneuver field, also located in Zaragoza.
Source: RT