The man, a 38-year-old Estonian citizen, and his accomplices subjected the victims to "forced labor and even subhuman conditions."
Spain extradited this Wednesday to Finland a 21st century slave owner, a 38-year-old Estonian citizen who had an international arrest warrant for aggravated trafficking in human beings and for participation in a criminal organization, reports El Periodico de Espana, which He cites legal sources.

The Euro arrest warrant establishes that the individual and his accomplices committed a "serious crime of trafficking in human beings" between January 1, 2021 and August 17, 2022 in Helsinki "taking advantage of the situation of dependency and the helpless condition of people" who were "tricked" into going to the Scandinavian country.
According to court documents, the victims were mainly people from countries like Latvia who, under false promises of good job opportunitiesthey arrived in Finland and, once there, they discovered that the working conditions did not conform to what was agreed.
"Those investigated, harassing and misleading, have imposed their authority on people and have subjected them to forced labor and even subhuman conditions," said the Finnish prosecution, detailing that they used "treachery" of "violence and harassment".
salary dependency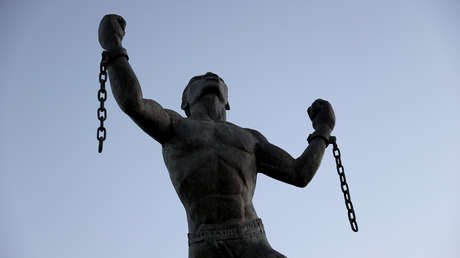 It also indicated that the workers' ability to act freely was limited due to their economic problems and their dependence on their employer's wages, which on occasions did not pay them.
The National Court of the Iberian country dismissed on January 20 the request of the detainee's lawyer so that his client was not extradited to Finland, considering that the narration of the facts was "detailed enough" enough to approve the request of the Nordic country.
Several labor intermediation companies were also involved in the plot, such as Way2Work and Probill Oy; from the construction sector, such as Tesproff Oy, and from cleaning services, such as Nop-Group Oy.
Source: RT