It is estimated that the cost of the discarded doses amounts to 93 million euros.
The Government of Spain acknowledges that 6,070,642 doses of coronavirus vaccines have been destroyed because their expiration date has passed. This was stated in a written response to a parliamentary question to which VozPopuli had access.
The destroyed doses include the four brands that have been marketed in the country: 2,003,425 doses of Moderna, 1,170,100 doses of Aztrazeneca, 620,635 doses of Jansenn and 2,276,482 doses of Pfizer.
The Executive states that "the process of destroying expired vaccines is part of the normal development of pharmaceutical product management" and reports that it is carried out by the entities designated by the Health Departments of each Autonomous Community.
A loss of 93 million euros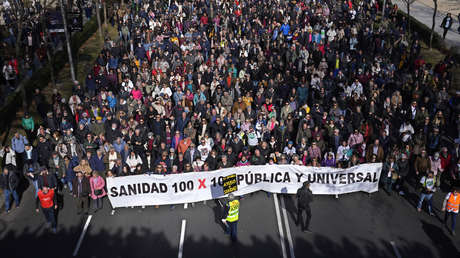 Although the Spanish Government explains that "the cost of acquiring the vaccines is subject to confidentiality", the prices revealed some time ago by the Financial Times allow us to estimate that the destroyed vaccines have a value of around 93 million euros.
In addition, in the response issued by the Government, dated January 30, it is reported that another 256,230 doses of Pfizer expired in November and they are pending elimination, which would raise the bill by another 5 million euros, approximately.
The key: the memory dose
The reason for the lack of coordination between the number of doses purchased and those finally used is related to the low success of the vaccination campaign with booster doses. If 92% of Spaniards rushed to inoculate themselves with the first two doses, only 55.9% of the population has injected the third. In the case of the fourth dose, it reaches only 59.2% of those over 60 years of age.
Despite the fact that the booster doses are not in as high a demand as expected and the pandemic is in a controlled phase, the Spanish Executive has allocated a budget item of €1,116 million to buy new doses of these drugs.
Source: RT