This is the first drill of its kind in the last five years.
The US and South Korean Armed Forces began a large-scale amphibious landing exercise on Monday near the South Korean city of Pohang, reports the KBS television channel. This is the first drill of its kind in the last five years.
The military exercises, called Ssangyong, will last until April 3. In the exercise will participate more than 30 boatsincluding the USS Makin Island, a Wasp-class amphibious assault ship.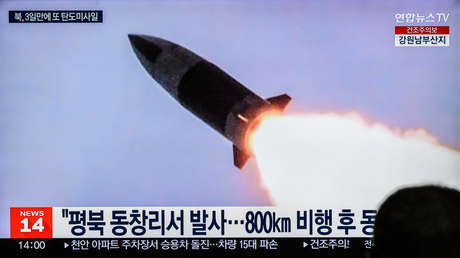 They will also be part 70 planesincluding F-35B radar-evading fighter jets and AH-64 Apache attack helicopters, as well as 50 amphibious assault vehicles.
The drills are part of the Freedom Shield military exercise between Seoul and Washington, which began on March 13, and are viewed by North Korea as "preparations for a war of aggression" against it.
escalation of tensions
In this context, Kim Jong-un has called for completing the preparation of the North Korean Army for an eventual nuclear attack against the enemy.
The Northern leader stressed that it is important to familiarize soldiers with "unfair situations" and make them better prepared for a "immediate, overwhelming and proactive" nuclear response whenever.
It should be noted that Pyongyang launched a total of three long- and medium-range ballistic missiles into the Sea of ​​Japan last week.
Source: RT