Experts say Seoul is capable of providing its Southeast Asian customers with "high-tech weapons" that are "cheaper than Western defense equipment."
South Korea has a lot going for it in gaining trust among Southeast Asian countries and becoming the new reliable supplier of advanced and affordable weapons for the region, say experts consulted by SCMP.
For example, last week, Malaysia announced the signing of agreements with Seoul for a total of 2.28 billion dollars for the purchase of 18 FA-50 attack aircraft. Meanwhile, Philippines and Indonesia They are already considered the largest buyers of arms from South Korea, a country that sold war equipment to the region for almost 2,000 million dollars from 2017 to 2021, the newspaper reports.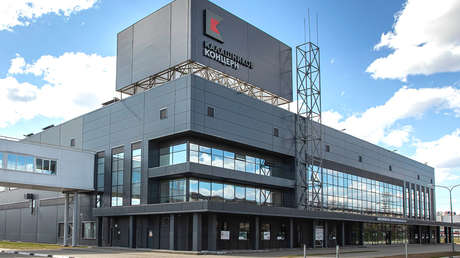 Last year, amid the flow of Western weapons into Ukraine, South Korea managed to significantly increase the volume of its international sales. In total, there were more $17 billion in profits compared to $7.25 billion in 2021, according to the country's defense ministry.
Against this background, Ian Storey, a senior researcher at the Singapore-based ISEAS-Yusof Ishak Institute, sees Seoul as capable of providing its customers with weapons "of high technology" and also, "cheaper than western defense equipment".
Another analyst, Jaehyon Lee, an expert at the Asan Institute for Policy Studies in Seoul, noted that members of the Association of Southeast Asian Nations (ASEAN) see South Korea as a reliable partner. without a "hidden strategic agenda", compared to other suppliers. Also, countries in the region are not too interested in the US type of product, which is more advanced and expensive, he added.
However, there are also those who point out that Seoul is not the only option for the region. "Turkiye, Brazil and other 'prosperous' domestic arms exporters also compete with [Corea del Sur] to offer alternatives," said Ristian Supriyanto, a PhD candidate at the Australian National University.
On the other hand, some of the ASEAN countries may not be willing to replace their oldest partners with South Korea either, Supriyanto said, citing the trade agreements as an example. Singapore with USA and the European Union and the purchases of Vietnam to India, China and Russia.
The Association of Southeast Asian Nations was created on August 8, 1967. Its founding members were Indonesia, Malaysia, the Philippines, Singapore, and Thailand. Subsequently, five other countries joined: Brunei, Vietnam, Laos, Myanmar and Cambodia.
Source: RT