Local authorities recall their "Nordic connections" and allege lack of funding to claim their sovereignty.
The orkney islandsnorth of Scotland, may begin to look at ways to try to secede from the UK, in response to what they see as insufficient funding from London and Edinburgh.
With an eye toward independence, a motion to explore the "Nordic connections" of the archipelago has been brought before the territorial council by its leader, James Stockanwho will also present this Monday his analysis of the possible sovereignty alternatives, reports The Guardian.
The councilors will estimate the government structures of the British crown dependencies such as Guernsey, Jersey and the Isle of Man. Another option would be to become self-governing territory of Norway.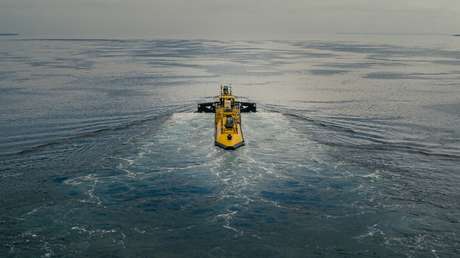 Stockan said that the time has come to explore the possibilities and explained that on the street they ask him: 'when will the islands return to Norway?'. The enormous affinity and cultural relations with this Nordic country would contribute to this reincorporation, according to the politician, since the archipelago was part of the Scandinavian kingdoms for longer than it was subordinated to the British.
Only in 1472 the islands were given to the then independent Scottish kingdom as security for the dowry of Princess Margaret of Denmark at her marriage to King James III of Scotland.
According to Stockan, the governments of Edinburgh and London have "failed terribly" in Orkney by allocating less funds per capita than to other archipelagos: Shetland and the Western islands.
For his part, the member of the Scottish Parliament from Orkney, the Liberal Democrat Liam McArthur, fears that the British authorities will put "barriers" to the initiative, although he is willing to support the empowerment of island communities, something that he considers necessary for the self-determination of Scotland. In this sense, he recalls that the last time these types of ideas arose was before the 2014 Scottish independence referendum.
A possible constitutional change, if councilors give the green light to what they are proposing, would likely require a combination of petitions, referendums and legislation at both Scottish and UK level.
Source: RT