More than 15 people, on the beach of the city of Benidorm, daily suffer small minor wounds from fish bites on moles, warts and small wounds on the skin.
Fish called 'Oblada melanura' have been attacking tourists in the Mediterranean Sea this summer. On the beach of the Spanish city of Benidorm, as reported by Informacion, more than 15 tourists daily They report having been bitten by this species of fish, until now harmless.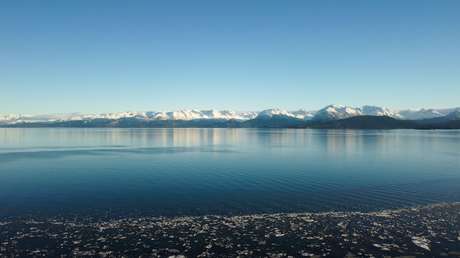 Fish They look for moles, warts and small wounds on the skin, especially in the elderly, and they bite, leaving blood and even holes in the skin. Attacks by these fish, which were considered harmless, were recorded for the first time in 2017.
Scientists believe that this atypical behavior of fish may be related to warming water in the Mediterranean Sea. According to data from the Climatology Laboratory of the University of Alicante, the water temperature is between 29 and 30 degrees. Due to the warming of the water, the fish's metabolism accelerates and they need more food, explained Alfonso Ramos, researcher at the Department of Marine Sciences and Applied Biology.
Among other reasons that explain this behavior, the scientists also pointed out that tourists feed fish near beaches, thus attracting them closer to the coast. In addition, it is believed that, due to warming water, numerous species of fish and algae typical of warmer seas, such as the Red Sea, have traveled through the Suez Canal to the Mediterranean Sea, changing your ecosystem.
Source: RT